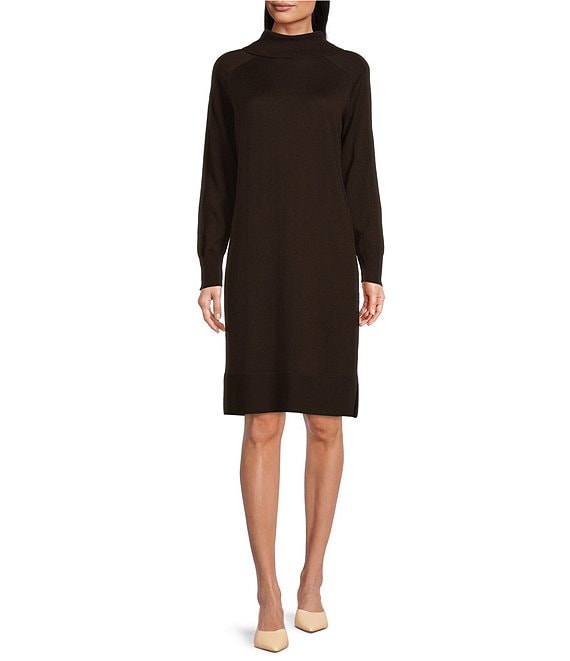 Alex Marie
Karina Turtleneck Long Sleeve Sweater Dress
Rated 5 out of 5 stars
Rated 5 out of 5 stars
Rated 5 out of 5 stars
Rated 5 out of 5 stars
Rated 5 out of 5 stars
5 Reviews
Rated 5 out of 5 stars
From Alex Marie, this dress features:
Turtleneck
Long sleeves
Pullover construction
Approx. 37" in length
Polyester/acrylic/nylon/wool
Machine wash/dry flat
Imported.
DMS: 0189 206 10408DR0922C
Alex Marie was created with the modern woman in mind. She is stylish, feminine, and polished. She appreciates pieces that have great quality and a comfortable fit. She is a woman on the go and needs a wardrobe that works for her, wherever the day takes her. This Dillard's exclusive brand truly showcases a versatile collection for any lifestyle.
Ratings & Reviews
5
Rated 5 out of 5 stars
Rated 5 out of 5 stars
Rated 5 out of 5 stars
Rated 5 out of 5 stars
Rated 5 out of 5 stars