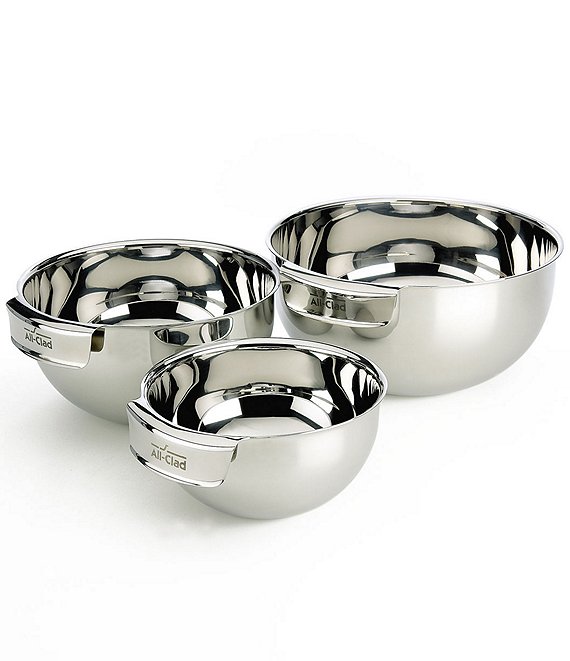 All-Clad
Stainless Steel Mixing Bowl Set
Full Star
Full Star
Full Star
Full Star
Full Star
2 Reviews
Description
Made of heavy 18/10 stainless steel polished to a deep, gleaming mirror finish, this mixing bowl set is stain- and corrosion-resistant and nonreactive to acidic foods like salad dressings and marinades. The side handles are generously sized and cleverly angled to provide an exceptionally firm grip when whisking egg whites or whipping cream, and the rolled edges permit pouring without dripping.
Set includes:
large 5-quart bowl: approx. 10" diameter x 5" depth
medium 3-quart bowl: approx. 8" diameter x 4.5" depth
small 1.5-quart bowl: approx. 6.5" diameter x 3.75" depth
Stackable for easy storage. Dishwasher safe.
Ratings & Reviews
Tell us what you think!
Full Star
Full Star
Full Star
Full Star
Full Star
Rated 5 out of 5 stars
Write a Review