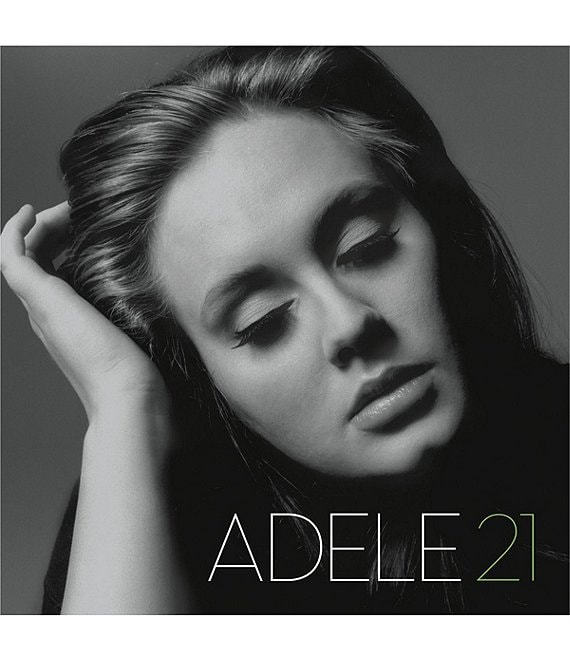 Although it was produced by the legendary Rick Rubins, it is Adele's remarkable vocal range and power with such a soulful warmth that carries the whole album. More than a singer, Adele also co-wrote the nearly the entire album with assists from Paul Epworth, Francis White, Dan Wilson and Ryan Tedder, among others. Clearly "21" has a cross-generational appeal, especially with it's heavy soul influences, but it also seems to announce the arrival of the Millennial's as a generational force on the music industry. This US LP pressing includes a download card.

Label: Sony
Release Date: 2/22/2011
Genre: Pop

Disc 1:
1. Rolling in the Deep
2. Rumour Has It
3. Turning Tables
4. Don't You Remember
5. Set Fire to the Rain
6. He Won't Go

Disc 2:
1. Take It All
2. I'll Be Waiting
3. One and Only
4. Love Song
5. Someone Like You

Vinyl.

Made in the USA.
Ratings & Reviews
No reviews
Empty Star
Empty Star
Empty Star
Empty Star
Empty Star