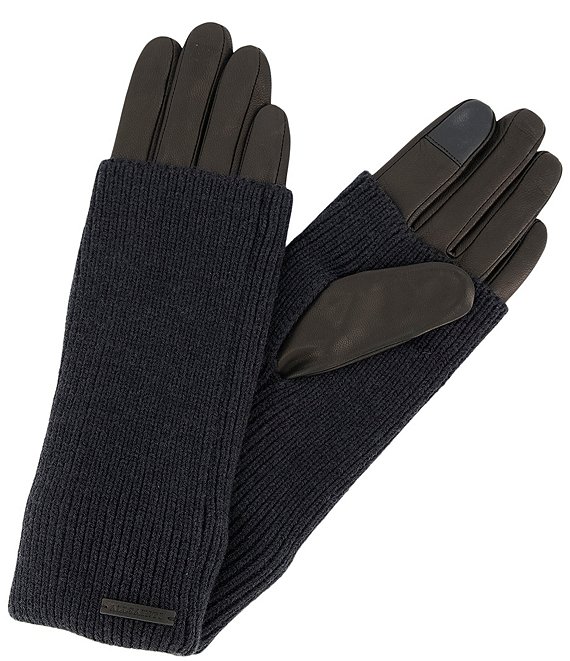 AllSaints
Leather Ribbed Cuff Glove
Rated 5 out of 5 stars
Rated 5 out of 5 stars
Rated 5 out of 5 stars
Rated 5 out of 5 stars
Rated 5 out of 5 stars
2 Reviews
Rated 5 out of 5 stars
From AllSaints, these gloves feature:
Knitted rib fabrication
Traditional five finger silhouette
Polyester lining
Conductive leather on the tip of index finger
Elastic at wrist
Logo plate at cuff
XS-6.5, S-7, M-7.5, L-8, XL 8.5
Leather/Polyester
Dry Clean
Imported.
AllSaints is a British fashion retailer headquartered in London, UK. Established in 1994, AllSaints is a premium British fashion house. Fashion accessories with a modern, rock 'n' roll sensibility. AllSaints stands for being a brand leader; our mission is to create a brand that blends cultural, fashion and music into a potent formula of desirable product that expresses individuality and attitude.
Ratings & Reviews
5
Rated 5 out of 5 stars
Rated 5 out of 5 stars
Rated 5 out of 5 stars
Rated 5 out of 5 stars
Rated 5 out of 5 stars