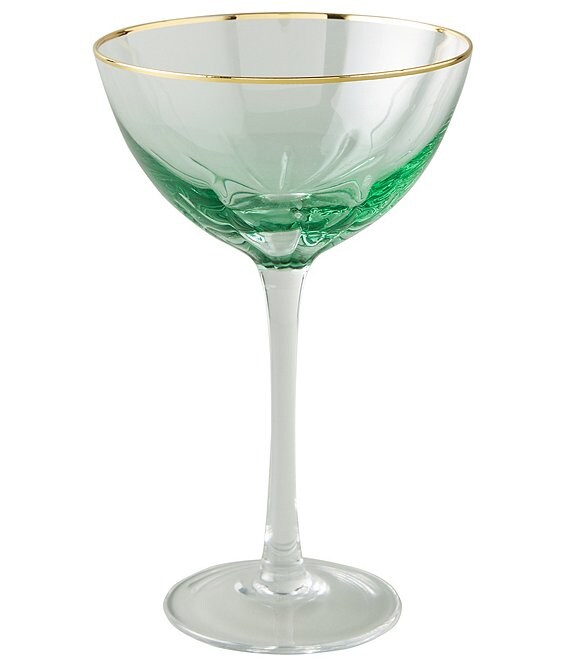 The preferred champagne vessel of 1920s flappers and Old Hollywood starlets, the coupe glass is an alternative to the flute, as well as a vessel for shaken or stirred cocktails. With a wide brim saucer design, the glass lends undeniable sophistication to each sip enjoyed.
From Anthropologie Home, this set of 4 glasses feature:
Set of 4 coupe glasses
Soda lime glass
Gold band on rim
Approx. 7.5"H x 4.75" dia.
Capacity 13.75-oz
Hand wash
Imported.
Ratings & Reviews
No reviews
Empty Star
Empty Star
Empty Star
Empty Star
Empty Star