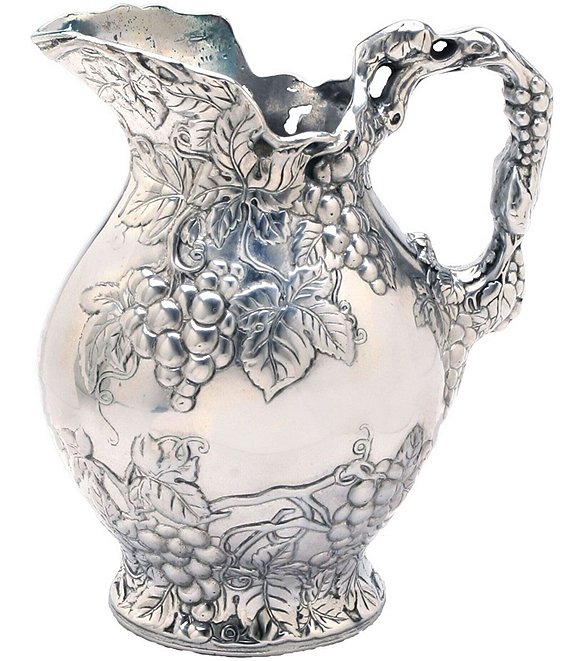 Rated 4.5 out of 5 stars
Rated 4.5 out of 5 stars
Rated 4.5 out of 5 stars
Rated 4.5 out of 5 stars
Rated 4.5 out of 5 stars
8 Reviews
Rated 4.5 out of 5 stars
This sand-cast aluminum pitcher features an ornate pattern of grape clusters, vines and leaves. The handle is sculpted to look like a grapevine and the lip of the pitcher is trimmed with leaves. Approx. 2-qt. capacity; 10(H) x 9(W) x 6(D)".
Arthur Court Designs are at the forefront of innovative, functional tableware. With a flair for whimsy and a passion for nature, our designs are a timeless addition to the collections of countless connoisseurs with every new product debut. All our products are designed in California and hand-made by our artisans around the world.

Each creation is imbued with the care and individual touch of the craftsmen who hand-cast and finish our artistic products from the raw aluminum to the beautiful, functional table decorations we offer today.
Ratings & Reviews
4.5
Rated 4.5 out of 5 stars
Rated 4.5 out of 5 stars
Rated 4.5 out of 5 stars
Rated 4.5 out of 5 stars
Rated 4.5 out of 5 stars