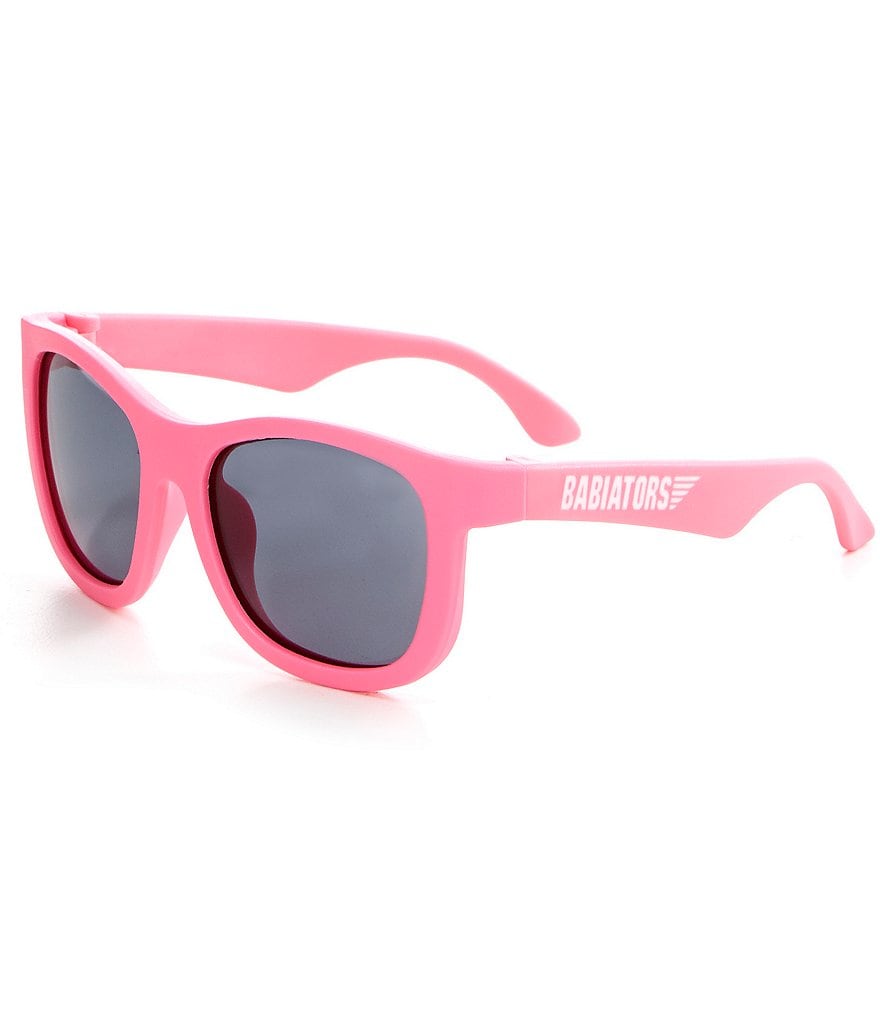 Babiators
Toddler/Little Navigators Smoked Lens Sunglasses
Description
From Babiators, these sunglasses feature:
flexible rubber frames that are virtually indestructible: they won't break when you bend or twist them!
smoked lenses
impact- and shatter-resistant lenses

100% UV protection from the sun
Imported.
Babiators also come with a Lost & Found Guarantee: if a childs Babiators are lost or broken within one year of purchase, Babiators replaces them...Guaranteed!