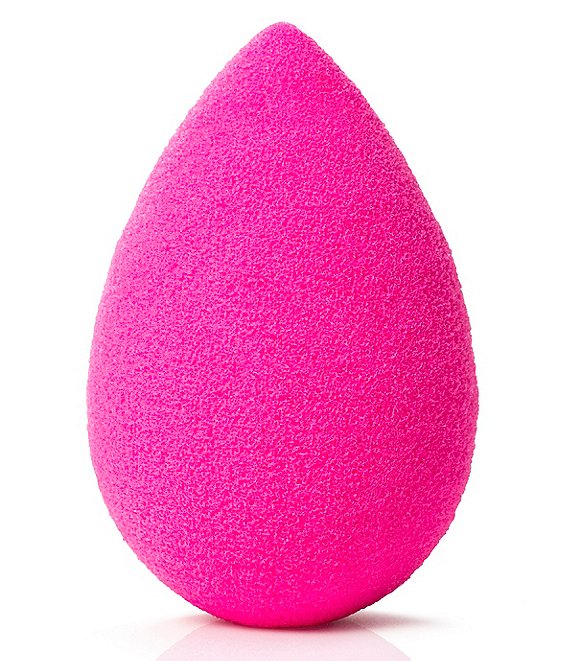 beautyblender
beautyblender® The Original beautyblender® Makeup Sponge
Full Star
Full Star
Full Star
Empty Star
Empty Star
2 Reviews
The world's first non-disposable edgeless high-definition cosmetic sponge applicator.
What it Does:
 The unique shape and exclusive material available only with beautyblender® ensures impeccable, streak-free application with minimum product waste. Use it with primers, foundations, powders and any other complexion product.
What Else You Need to Know:
 beautyblender features an open-cell structure that fills with small amounts of water when wet. This allows the sponge to be "full" so that the makeup product sits on top of the sponge rather than being absorbed, allowing you to use less product every time. When wet, beautyblender doubles in size and becomes even softer, returning to its original size when it air dries.
beautyblender has chosen to use safe, water-soluble dyes that do not harm the environment and will maintain the integrity of their proprietary foam. For this reason, you may notice some color run off or wash away the first time you wet beautyblender. This is normal and will disappear after you have cleansed the product several times. Please note: the color will not transfer onto the face or clothing.
Suggested Usage:
Wet beautyblender with water.
Squeeze out the excess liquid, using a towel if available.
Bounce primer, foundation, powder or any other complexion product across the face for flawless results.
6-time Allure Best of Beauty award winner.  
Approx. 0.13-oz.
Made in the USA.
Ratings & Reviews
3
Full Star
Full Star
Full Star
Empty Star
Empty Star