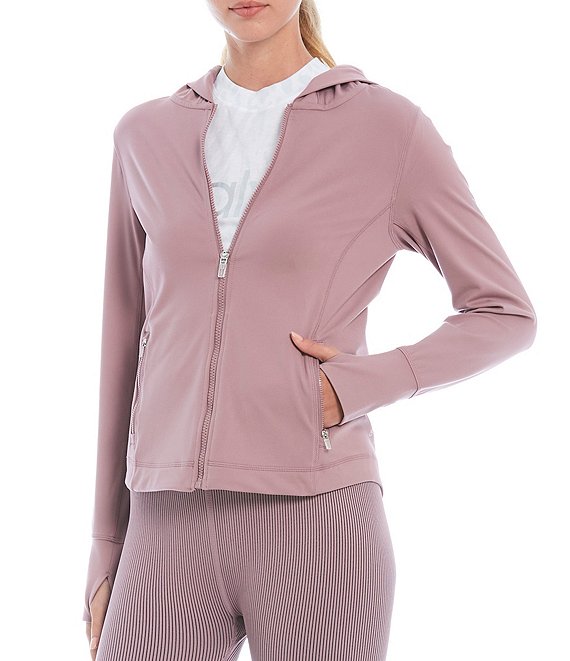 Calvin Klein
Performance Yoga Long Sleeve Front Zip Hoodie Jacket
Rated 4.3 out of 5 stars
Rated 4.3 out of 5 stars
Rated 4.3 out of 5 stars
Rated 4.3 out of 5 stars
Rated 4.3 out of 5 stars
10 Reviews
Rated 4.3 out of 5 stars
From Calvin Klein Performance, this jacket features:
4-way stretch knit jersey fabrication
Set in the hooded neckline
Long sleeves with thumbholes
Flat seams
Locking zip front closure
Approx. 23.5" length
Polyester/spandex
Machine wash
Imported.
Calvin Klein is a minimalist canvas for creative exploration. Founded in New York in 1968, the brand elevates everyday essentials to globally iconic status.
Ratings & Reviews
4.3
Rated 4.3 out of 5 stars
Rated 4.3 out of 5 stars
Rated 4.3 out of 5 stars
Rated 4.3 out of 5 stars
Rated 4.3 out of 5 stars