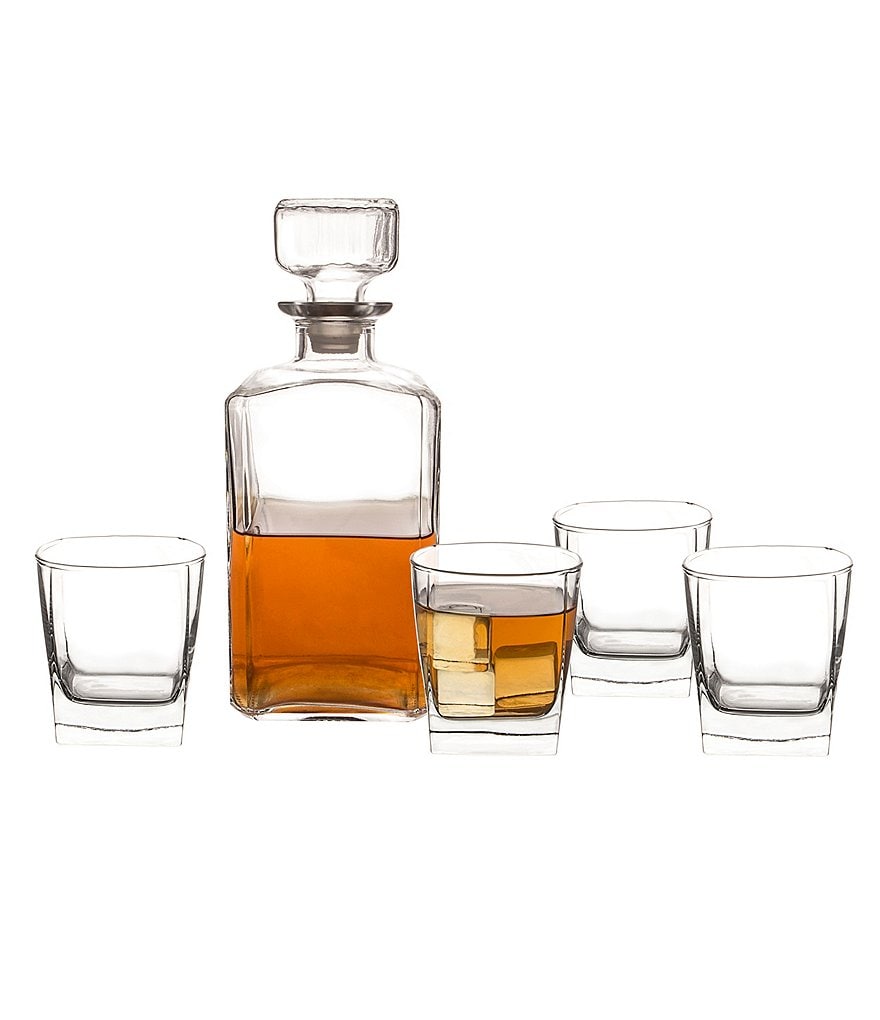 Cathy's Concepts
Initial 6-Piece Whiskey Decanter & Lowball Glass Set
Description
From Cathy's Concepts, this barware set features:
engraved initial
glass
dishwasher safe
This 6-piece set includes:
heavy square whiskey decanter approx. 3.5(L) x 3.5(W) x 9(H)"; 34-oz. capacity
weighted glass stopper with rubber for a secure seal
4 lowball whiskey glasses with weighted bottoms approx. 3(L) x 3(W) x 4(H)"; 10.5-oz. capacity each
Imported.
Please Note: Minor bubbles and swirls are inherent to hand-blown glass. Variations may occur on some styles due to their handcrafted nature.