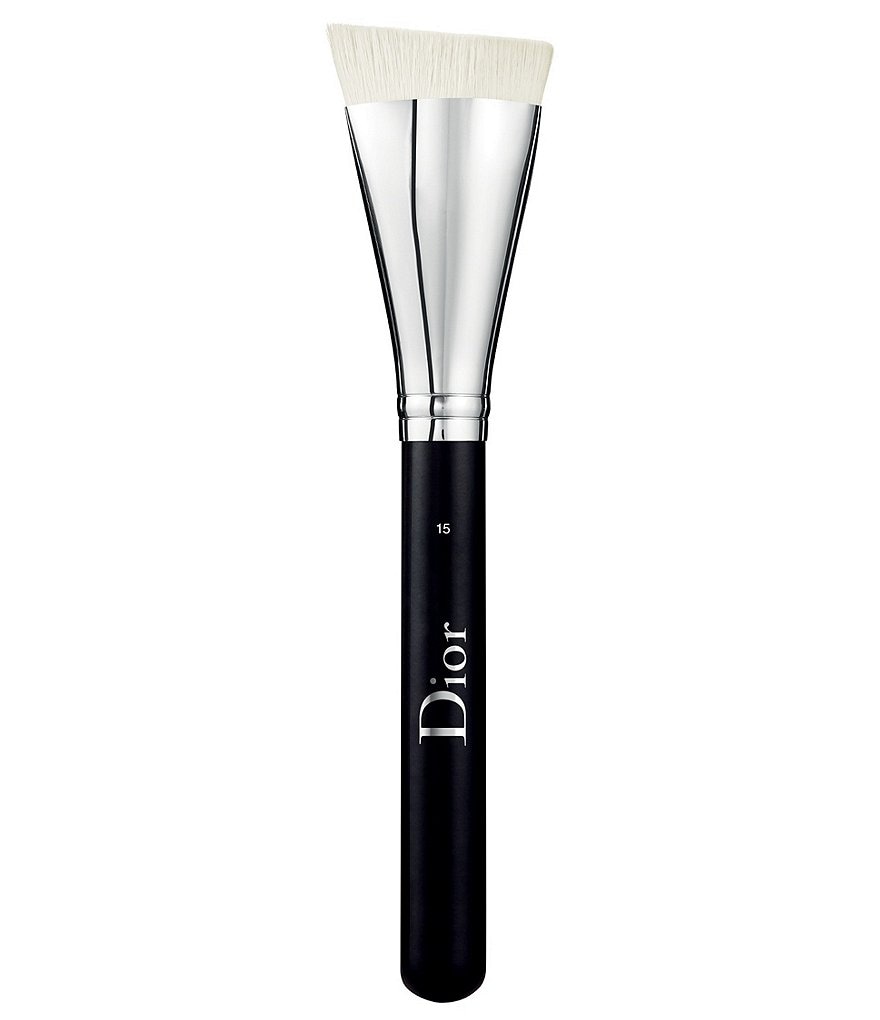 Dior
Backstage Contour Brush No. 15
Description
Drawing inspiration from backstage Dior runway shows, the contour brush No. 15 is designed for a perfect, simple makeup application. It is an essential tool for applying sculpting powders and a perfectly blended finish. Ideal for sculpting the face, this dense, precise brush allows for controlled application and build-able intensity. It's beveled shape was carefully designed to hug the contours of the cheekbone. The dense brush head guarantees a seamless, streak-free finish. This firm brush with extremely fine and soft synthetic fibers delivers flawless, controlled application in a single stroke.

Recommended for use with: Contour cream and powder.

1. To emphasize facial contours, apply product under the cheekbones, on the upper forehead and along the jawline, then blend in.

2. For a "sculpted" effect, apply in the shape of a 3 from the forehead down to the cheeks and then the chin, following the shape of the face.



For proper hygiene, clean your brush regularly with the Dior Brush Cleanser.