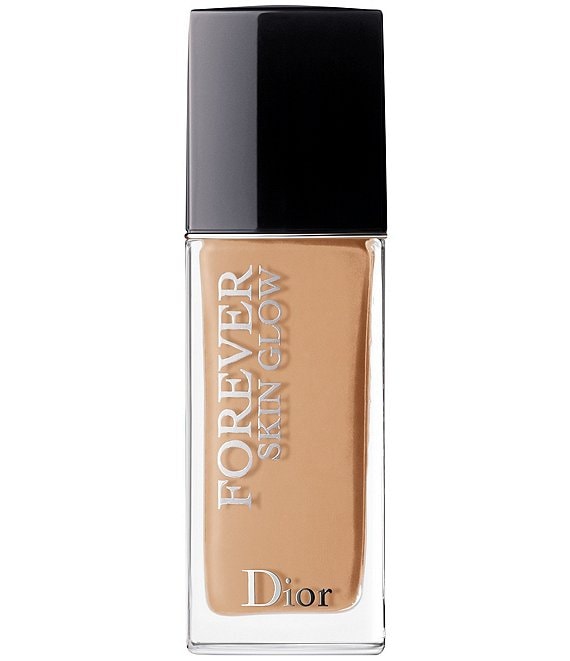 Dior
Dior Forever Skin Glow Foundation SPF 35
Full Star
Full Star
Full Star
Full Star
Half Star
1058 Reviews
What It Is:
A Medium-to-full coverage foundation that remains flawless for up to 24 hours in a radiant finish with SPF35.
Forever Skin Glow Radiant Perfection Skin-Caring Foundation creates a complexion that appears flawless and even, with tighter-looking pores.
From morning to night, the skin-perfecting formula delivers a naturally-vibrant, shine-free glow.
The skin is protected against exterior aggressors, including UVA and UVB rays with SPF 35 broad spectrum sunscreen.
Key Ingredients:
A hydration booster, pansy extract helps protect the skin from drying. The skin is soothed and appears smoothed and radiant with beauty.
Protective rose hip extract, which has been the star ingredient of Dior Forever for years, helps protect the quality of skin from exterior aggressors and reduce the appearance of dilated pores. Application after application, the pores appear tightened and the skin's texture refined.
How To Use:
Begin by patting a small amount onto the zones that need to be concealed, then blend with smoothing strokes.
If you would like completely uniform coverage over the entire face, apply the formula with a foundation brush.
1 oz.
Ratings & Reviews
4.59
Full Star
Full Star
Full Star
Full Star
Half Star