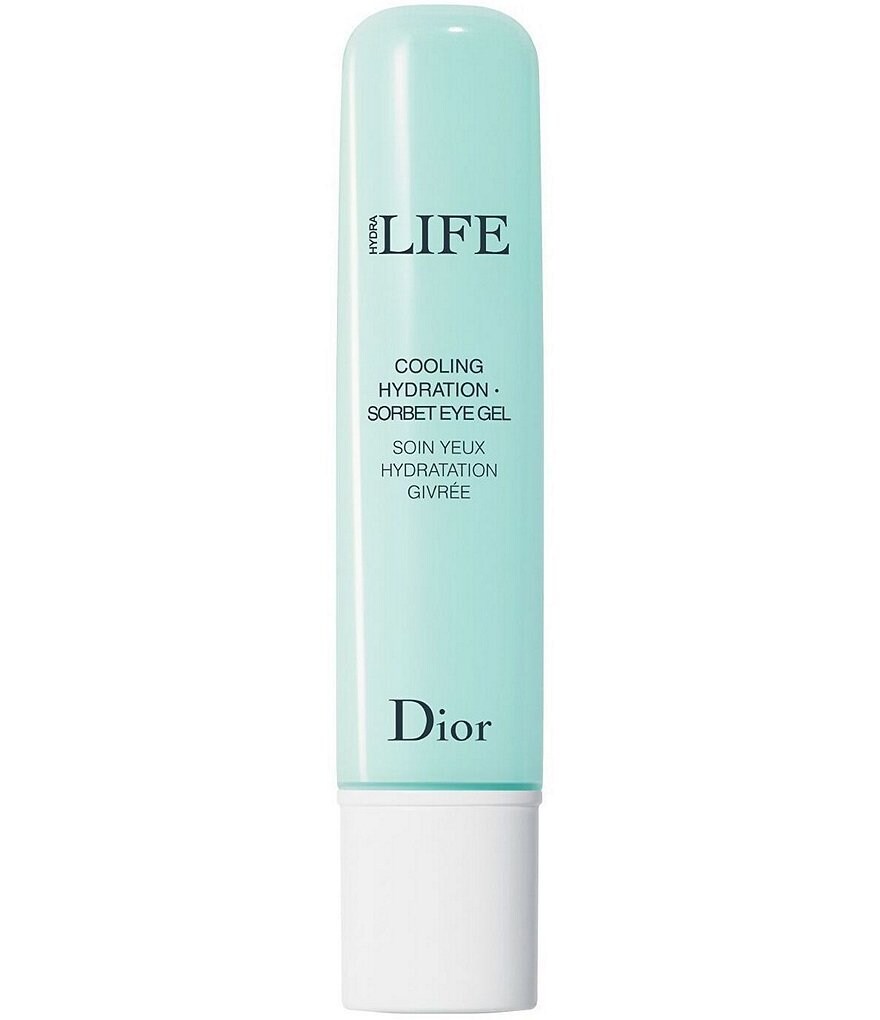 Dior
Hydra Life Cooling Hydration Sorbet Eye Gel
Description
An eye contour gel with an unprecedented* refreshing ice-cube sensation to awaken the eyes in the blink of an eye.
With its refreshing ceramic applicator, this eye gel moisturizes the skin while offering an immediate revitalizing effect, anywhere, anytime.
The eyes are as if illuminated, fresh and moisturized. Signs of fatigue are diminished. The eyes appear to open up and are naturally beautiful.
An ultra-fresh gel paired with a frosty ceramic applicator, offering the freshness of an ice cube to improve microcirculation around the eyes.
Cornflower water immediately revitalizes the appearance of eyelids and reduces puffiness.
Micronized powders illuminate and help correct dark circles.
Abyssinica oil is known to nourish, coat and strengthen lashes and eyebrows.
Haberlea reinforces the skin's natural defenses by acting on skin flora.
Mallow boosts the circulation of water in the skin for improved hydration.
Instantly:
82% said eyes appear to open up
85% said dark circles are reduced
92% said the eye contour is decongested
After 4 weeks:
100% said the eye contour is radiant
100% said the eyes are revitalized
*Blind use test, 60 Chinese women.
All skin types. Apply daily to the eye contour for an awakening sensation, to the lashes or brows to enhance their beauty, or to the temples for a relaxing effect.
With its eco-responsible approach, the house of Dior develops products that are gentle on the skin and eco-friendly:
The products are dermatologically tested
The cartons are printed with predominantly natural inks
The cartons are produced using sustainable forest management
MALLOW, A PURE MARVEL FROM THE DIOR GARDENS This unique, flamboyant purpley-pink flower blooms in the Maine-et-Loire department, in the Dior Gardens in Anjou renowned for their extraordinarily fertile soil. Cultivated on a 30-hectare estate by the same family of horticulturists for over thirty years, Mallow is extracted using a green process water extraction, enzymatic hydrolysis... Its efficacy, which remains consistent due to the cultivation and harvesting conditions, has been demonstrated in vitro and in vivo: Mallow boosts aquaporin synthesis to invigorate water circulation.
0.5 oz./15 ml.