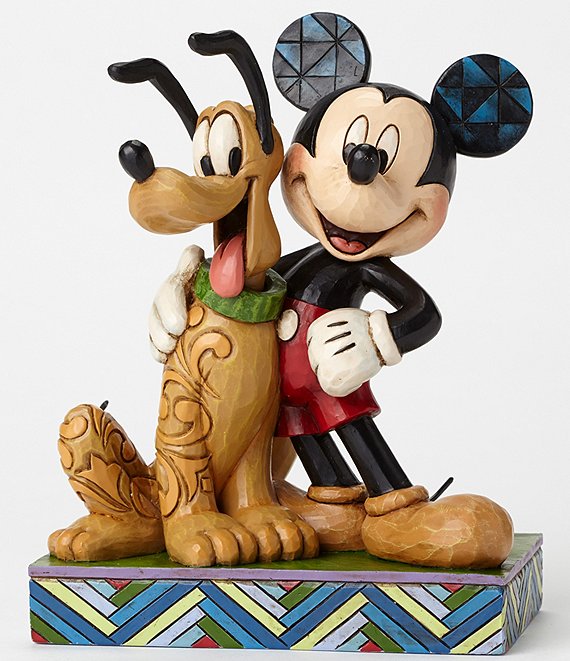 Jim Shore
Disney Traditions Collection by Jim Shore Mickey & Pluto "Best Pals" Figurine
Full Star
Full Star
Full Star
Full Star
Full Star
1 Review
Dogs are a mouse's best friend! This heartfelt figurine celebrates the unconditional love Mickey and Pluto have for each other, as the duo poses with happy smiles and a cuddly stance. Handcrafted and hand-painted, this piece is a one-of-a-kind treasure.
"Best Pals" figurine from the Disney Traditions collection by Jim Shore
Combines classic Disney characters with folk art designs
Figurine captures Mickey Mouse and Pluto in beautiful hand-painted detail
Accurate details handcrafted in high-quality stone resin
Approx. 6" H (15.2 cm)
Introduced April 2015
Imported.
Ratings & Reviews
5
Full Star
Full Star
Full Star
Full Star
Full Star