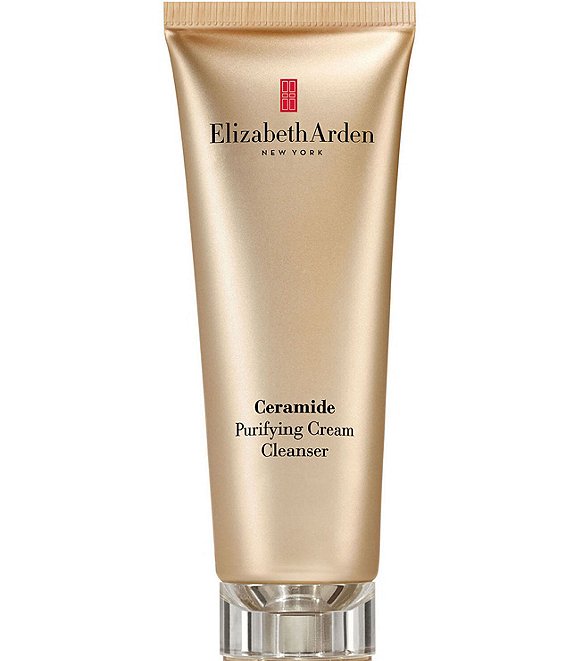 Elizabeth Arden
Ceramide Purifying Cream Cleanser
Full Star
Full Star
Full Star
Half Star
Empty Star
74 Reviews
This popular, moisture-enriched cleansing lotion is uniquely effective and wonderfully creamy. Sure to become a favorite part of your daily skin care ritual, it leaves your skin feeling clean and soft. Its moisture-enriched cleansing system calms and soothes skin as it gently dissolves impurities and makeup.
Quickly and gently dissolves makeup and impurities with a blend of botanicals.
Soothes and calms your skin with the uniquely effective Ceramide 3.
Leaves your skin feeling clean and soft.
Works best when used daily.
Leaves no heavy residue.
Has a gentle, rich formula.
Is fragrance-free.
Is clinically, dermatologist- and allergy-tested.
Is loved by all skin types.
Fragrance free. Dermatologist, clinically and allergy tested.
4.2 oz.
Ratings & Reviews
3.95
Full Star
Full Star
Full Star
Half Star
Empty Star