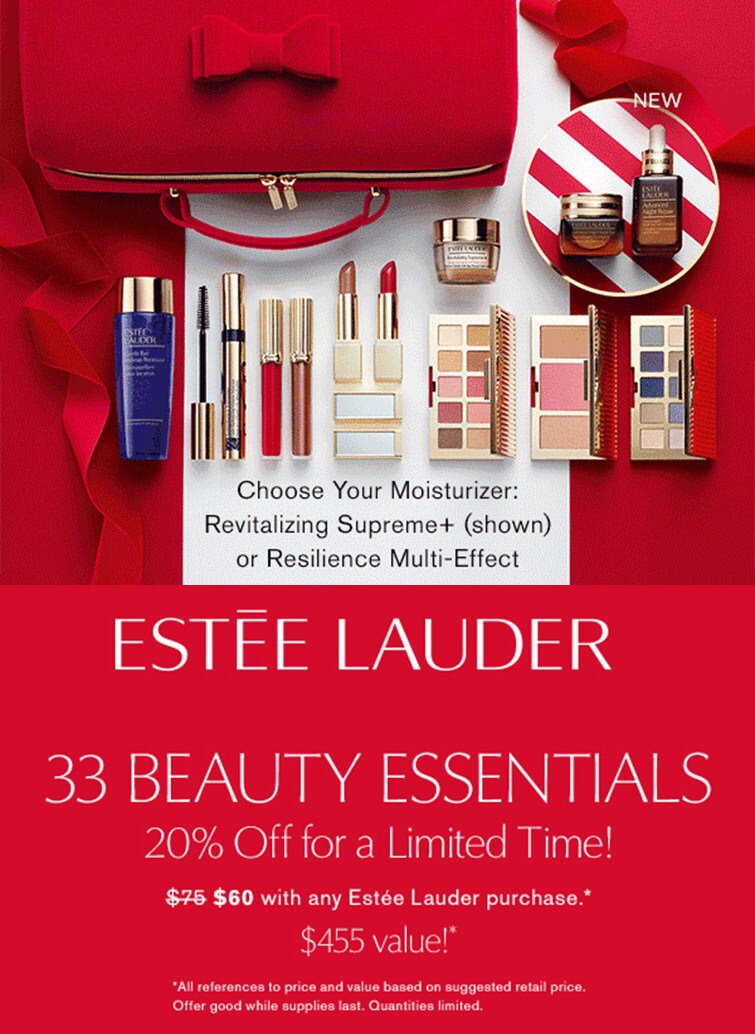 Estee Lauder
Revitalizing Supreme+ Night Intensive Restorative Creme
Full Star
Full Star
Full Star
Full Star
Half Star
1073 Reviews
The Gateway of Youth. At the heart of Revitalizing Supreme+ is Estee Lauder's exclusive Moringa Extract.
What It Is:
A rich, ultra-nourishing night cream with 2X Hyaluronic Acid that revitalizes and leaves skin feeling firmer - and reduces the look of lines. Unlock the power of night. Skin is deeply replenished, renewed and cushioned. Feels soft and supple.
What It Does:
Wake up looking radiant, morning after morning. This rich, ultra-nourishing multi-action creme is specially concentrated for night. It leaves skin feeling firmer and significantly reduces the look of lines while you sleep.
REVITALIZES with 2X concentrated Moringa Extract that helps skin boost natural collagen. This is important because natural protein production peaks while you sleep.
REAWAKENS a fresh morning glow. With Sea Lavender Flower Extract, it helps naturally renew and replenish skin cells overnight.
NOURISHES with a 2X super-dose of Hyaluronic Acid for intense, 24-hour hydrationbecause skin loses water faster at night.
POWERFUL SYNERGY: The combined effects of Estee Lauder's concentrated Moringa Extract, Sea Lavender Flower Extract and RevitaKey protein helps amplify skin's own production of plumping Hyaluronic Acid by 80%.
What is Moringa?
For thousands of years, the Moringa Plant (often referred to as the miracle tree or the tree of life) has been known for its exceptionally nourishing qualities. It holds key building blocks of life calcium, potassium, Vitamin C, amino acids and Omega 3. It's one of the most powerful anti-aging ingredients we've ever discovered.
What Estee Lauder's Moringa Extract Does:
Helps skin optimize its natural renewal and cellular potential.
Supports a powerful protein known as the gatekeeper of youthhelping skin "unlock" multiple anti-aging pathways.
Works together with our pro-collagen technology to help reduce the look of lines and wrinkles.
Ideal For:
Multiple Signs of Aging
Loss of Firmness, Tone
Lines and Wrinkles
Dullness, Loss of Radiance
Dryness, Dehydration
Deeply Nourishes
Overnight Creme
Suitable for your neck area
How to Use:
Apply PM, all over face and neck.
Ideal after your repair serum.
*In vivo testing after 3 days.
Ratings & Reviews
4.66
Full Star
Full Star
Full Star
Full Star
Half Star