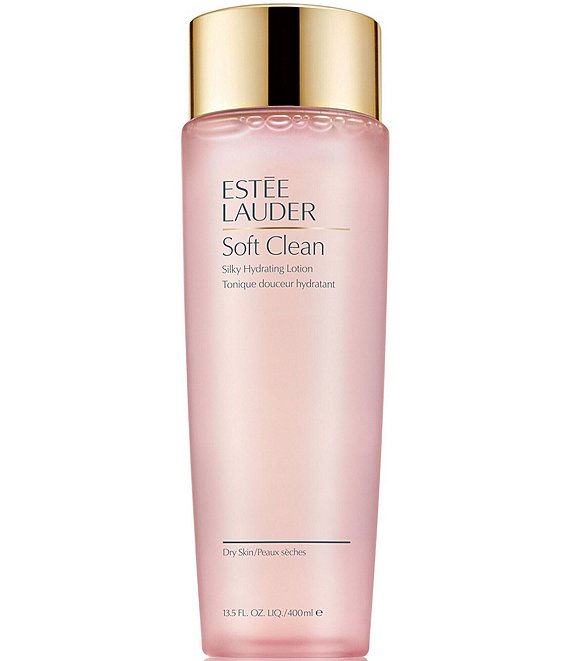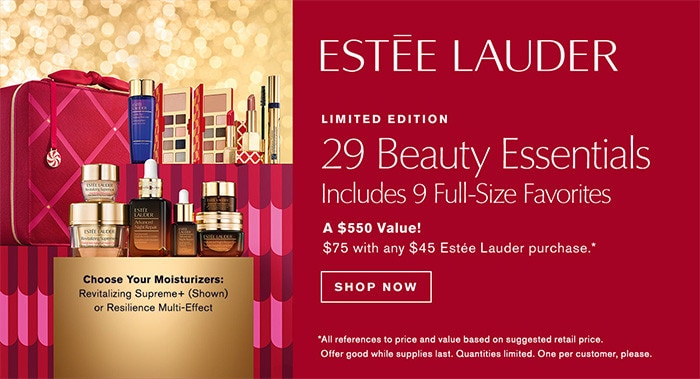 Estee Lauder
Soft Clean Silky Hydrating Lotion
Rated 4.76 out of 5 stars
Rated 4.76 out of 5 stars
Rated 4.76 out of 5 stars
Rated 4.76 out of 5 stars
Rated 4.76 out of 5 stars
33 Reviews
Rated 4.76 out of 5 stars
Hydrating Toner. Leaves Skin Soft, Supple.Gentle toning lotion cushions your skin, leaving it feeling soft, supple, luxuriously hydrated.Primes skin to achieve maximum results from the skincare that follows.Includes soothing extracts of Passion Flower and Edelweiss.
Ideal For:
Dry Skin
Daily toning, conditioning
How to Use:
Use every AM and PM. After cleansing, sweep on with a cotton pad.
We see beauty everywhere. We have for generations. And we want to preserve that beauty for generations to come.

Inspired by our founder, Mrs. Estée Lauder, we are passionate about representing and serving women around the world, wherever and whomever they may be. That means a commitment to developing products that are of the highest quality and performance, while also being responsible, trustworthy, and giving back to our community.
Ratings & Reviews
4.76
Rated 4.76 out of 5 stars
Rated 4.76 out of 5 stars
Rated 4.76 out of 5 stars
Rated 4.76 out of 5 stars
Rated 4.76 out of 5 stars