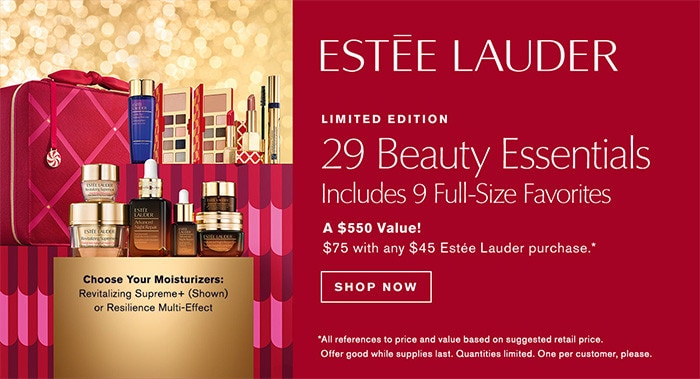 Estee Lauder
White Linen Perfumed Body Powder with Puff
Rated 4.54 out of 5 stars
Rated 4.54 out of 5 stars
Rated 4.54 out of 5 stars
Rated 4.54 out of 5 stars
Rated 4.54 out of 5 stars
90 Reviews
Rated 4.54 out of 5 stars
Light and silky, with just a hint of sparkle. Leaves your skin smooth and comfortable. Soft, pampering puff.

Elegantly scents skin with White Linen, a crisp, refreshing fragrance to live in all year long. It captures the very essence of a perfect day: early spring breezes tinged with the fragrance of white flowers and fresh greenery.

Fragrance Layering: To create the richest, longest-lasting experience, it's key to layer. Using the puff, apply body powder all over. Finish with fragrance spray (sold separately) on your pulse points.

3.5 oz.
We see beauty everywhere. We have for generations. And we want to preserve that beauty for generations to come.

Inspired by our founder, Mrs. Estée Lauder, we are passionate about representing and serving women around the world, wherever and whomever they may be. That means a commitment to developing products that are of the highest quality and performance, while also being responsible, trustworthy, and giving back to our community.
Ratings & Reviews
4.54
Rated 4.54 out of 5 stars
Rated 4.54 out of 5 stars
Rated 4.54 out of 5 stars
Rated 4.54 out of 5 stars
Rated 4.54 out of 5 stars