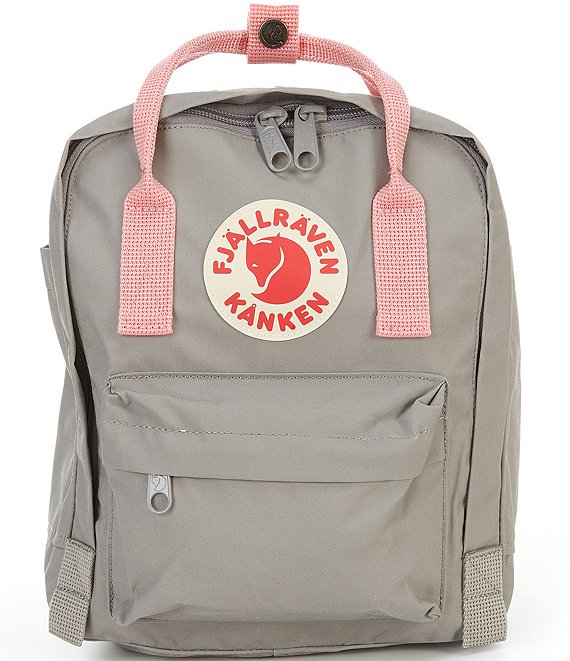 Fjallraven
Mini Kanken Water-Resistant Convertible Backpack
Rated 4.47 out of 5 stars
Rated 4.47 out of 5 stars
Rated 4.47 out of 5 stars
Rated 4.47 out of 5 stars
Rated 4.47 out of 5 stars
15 Reviews
Rated 4.47 out of 5 stars
From Fjallraven, the Mini Kanken backpack features:
Polyester/cotton
Reflective logo
Zip closure
Name and address logo inside
Front zip pocket and side pockets outside
Double top handles
Convertible adjustable straps for backpack or bag wear
Removable seat pad
Approx. 11.4"H x 7.9"W x 5.1"D; 3-4" handle drop; 12" minimum strap drop
Imported.
Hailing from the small town of Örnsköldsvik in Sweden, a place where mountains and forest meet the sea, Fjällräven is an outdoor clothing and equipment company that's committed to making nature more accessible. In true Swedish style, we focus on simplicity and practicality, and we have the utmost respect for the environment. Being the best at outdoor equipment, in harmony with the environment, means we always look for more innovative and sustainable solutions. This includes using recycled and organic materials, PFC-free impregnation and developing products that can be worn and loved for generations. Nature is waiting. See you out there.
Ratings & Reviews
4.47
Rated 4.47 out of 5 stars
Rated 4.47 out of 5 stars
Rated 4.47 out of 5 stars
Rated 4.47 out of 5 stars
Rated 4.47 out of 5 stars