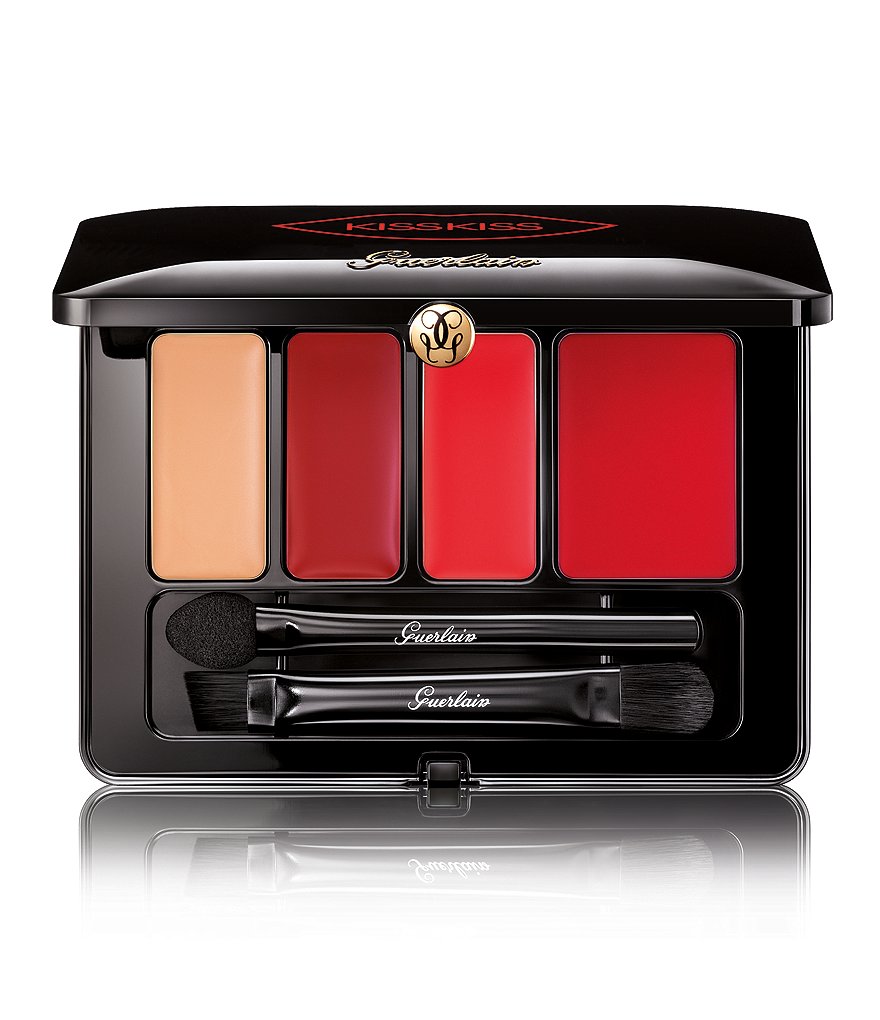 Guerlain
KissKiss from Paris Contouring Lip Palette
Description
This lip contouring palette is composed of a primer and three shades to draw ultra-sophisticated lips.  A palette for all the kisses "from Paris," from the softest to the most passionate.
The three shades draw the contour of the lips and create a color gradation for a pumped-up look and an irresistible mouth.  The two applicators are used for each step of the makeup to offer glamorous and deliciously attractive lips.
How to Use:
Apply the base to smooth the lips.
Delicately draw the lips' contour with the darkest shade.
Apply the major shade on the entire mouth.
Put the lightest shade in the center of the lips.
Tip:
For a matte finish, apply the contour with the foam brush.