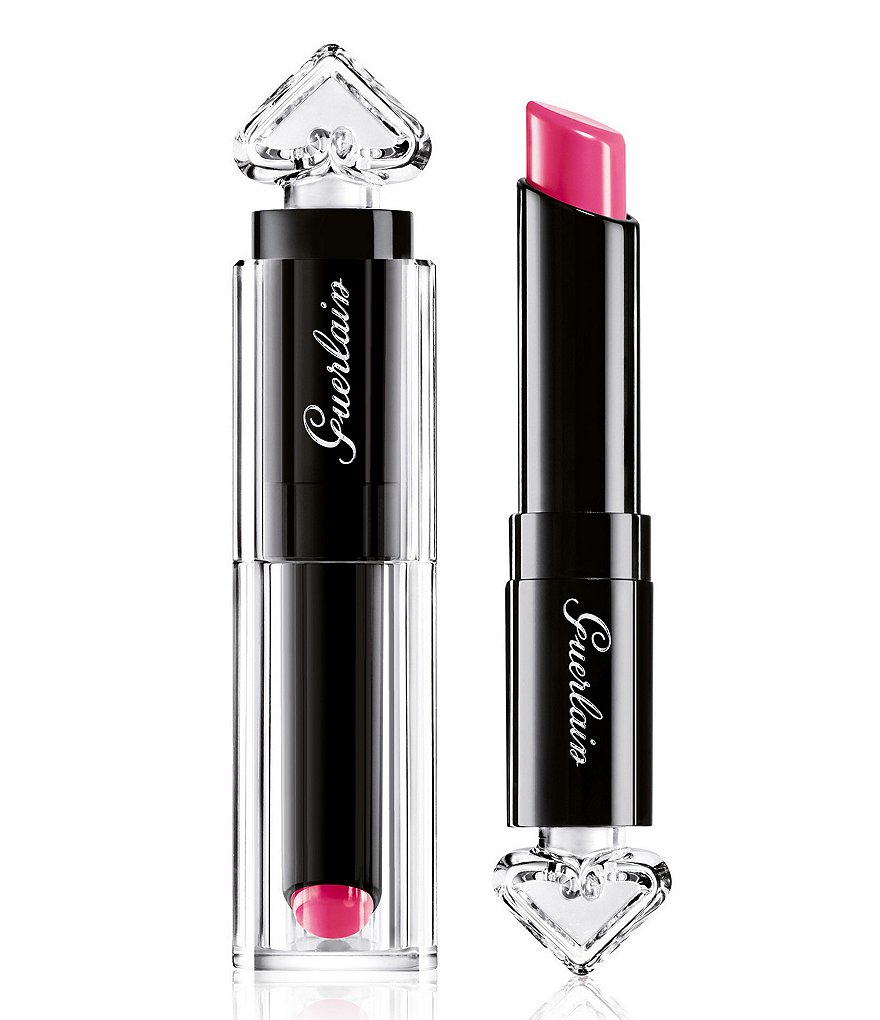 Guerlain
La Petite Robe Noire Lipstick
Description
Guerlain creates an absolutely essential and utterly irresistible La Petite Robe Noire Lipstick in a deliciously shiny texture to dress up your style with color! Vibrant shades in an innovative texture.
Features & Benefits:
lightweight texture reveals the lips' natural radiance, leaving them supple and comfortable
buildable coverage thanks to its thin film: one layer to offer a glimpse of the sensual texture of the lips; several for a more dense and sophisticated finish
inspired by La Petite Robe Noire, the formula is deliciously perfumed and delicately flavored for an unforgettable taste on your lips
ultra-shiny finish and pure and luminous colors, thanks to a cocktail of fine oils and a selection of "POP" pigments coated in a specific shine-boosting resin
Fragrance:
A floral fruity fragrance with accents of bergamot, rose and raspberry, inspired by the delicious notes of La Petite Robe Noire.  An exquisite flavor to attract tender and passionate kisses.  So addictive!
How to Use:
Thanks to a thin, lightweight texture, La Petite Robe Noire Lipstick offers made-to-measure coverage. 3 intensities for each shade:
1 layer for a delicate halo of color that offers a glimpse of the lips' sensual texture
2 layers to light up your smile
3 layers for a bold, vibrant look