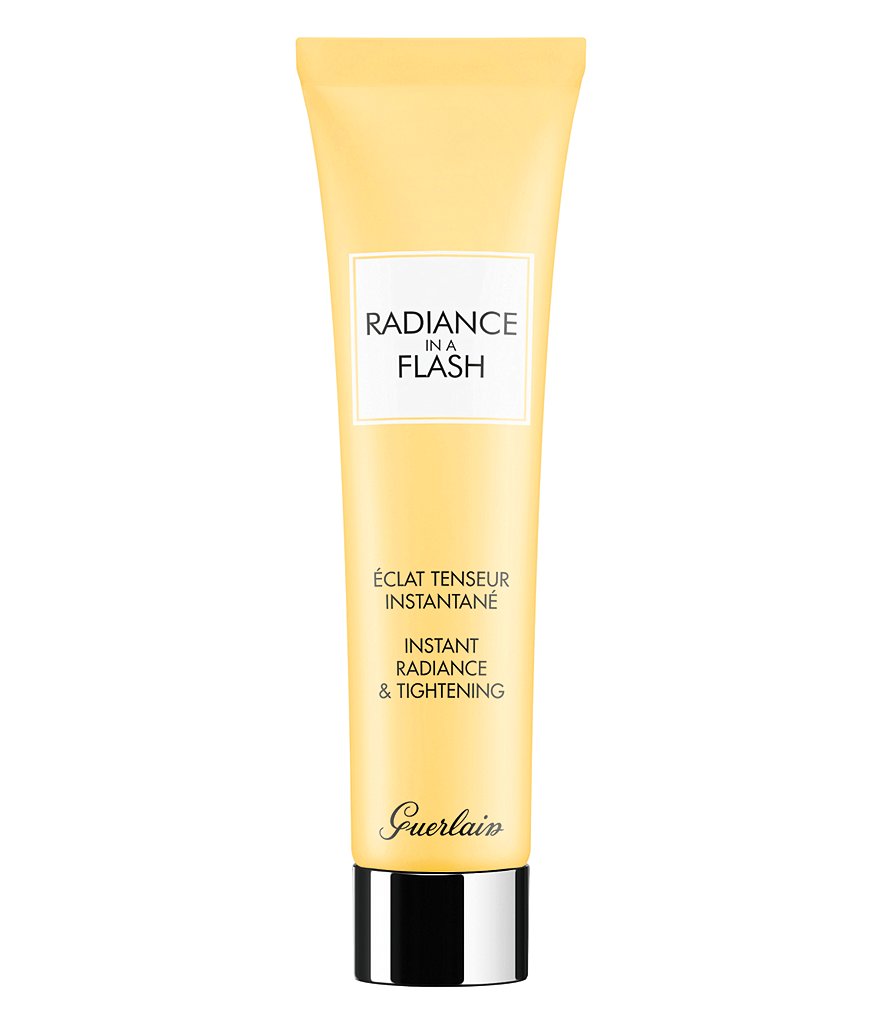 Guerlain
Super Tips Radiance in a Flash
Description
NIGHT OUT, WITH NO TIME TO GET READY?

Radiance in a flash
An instant beauty boost before a night out, tightens and illuminates facial features in a flash.
Apply morning or evening on moisturized skin, add a hint of powder and you'll have radiant skin in the blink of an eye!

This new gel texture has a fresh ambered fragrance, brightened with citrus notes.

Key Properties:
1. An ultra-tightening stretch gel texture thanks to the association of 3 film-forming raw materials which instantly tightens the skin in an intense and fresh flash.
2. A mix of active ingredients recognized for their properties of unification and radiance.
3. The rosy and gold pearly nacres enhance the skin radiance and immediately reveal a healthy glow.

0.5 oz.