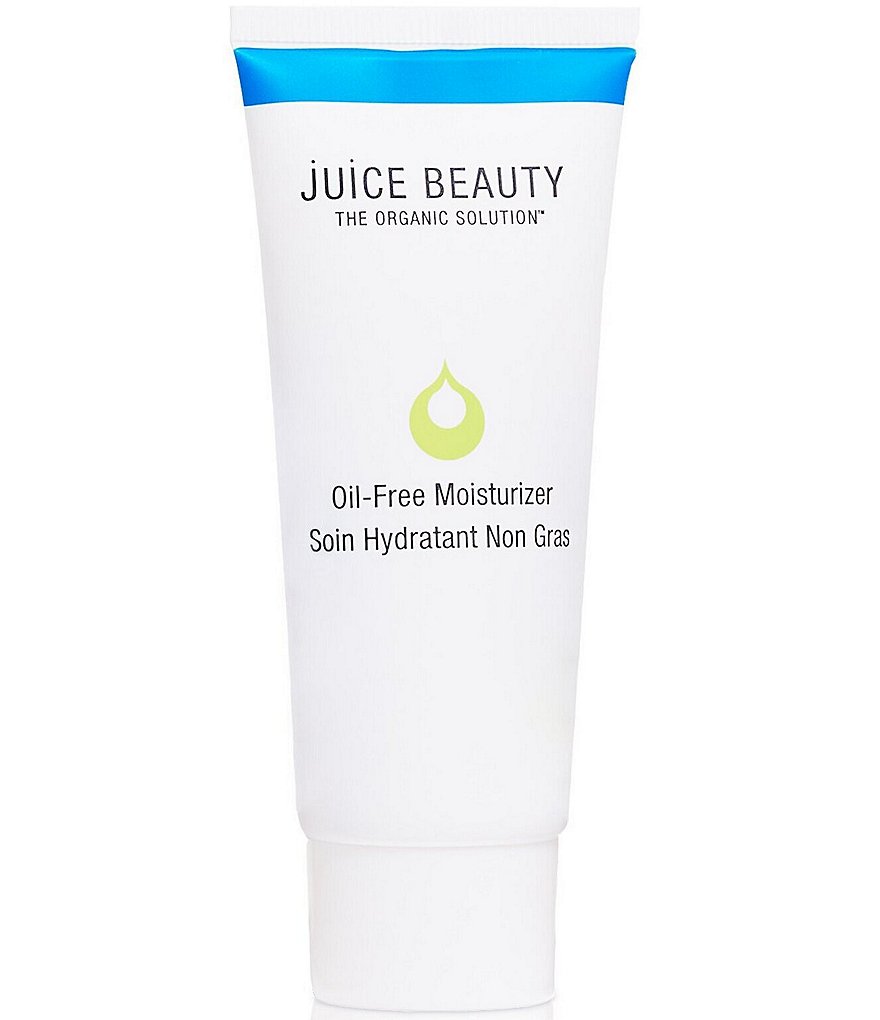 Description
Hydrate, quench and restore your skin's natural moisture balance with this lightweight oil-free moisturizer that contains a blend of certified organic grape, pomegranate, soothing aloe vera, vitamins, antioxidants and nutrient-rich sea algae. Clears while it hydrates.
Who it's For:
Designed for oily, combination, and blemish-prone skin types. Also great for all skin types during hot and humid weather.
Benefits & Ingredients:
Lightweight nutrient-rich hydration with algae, organic pomegranate and aloe
Retains and restores skin's moisture with vegetable glycerin and hyaluronic acid
Soothes with organic cucumber and avocado
Hydrates with essential fatty acids and botanicals of lemon balm, sage and dandelion
Provides essential nutrients to promote healthy-looking skin with Vitamins C and B5
How to Use
First, cleanse with Juice Beauty BLEMISH CLEARING™ Cleanser (sold separately). Then, apply BLEMISH CLEARING™ Serum (sold separately) and finish by applying this moisturizer to your face and neck every morning and night.
2 oz.