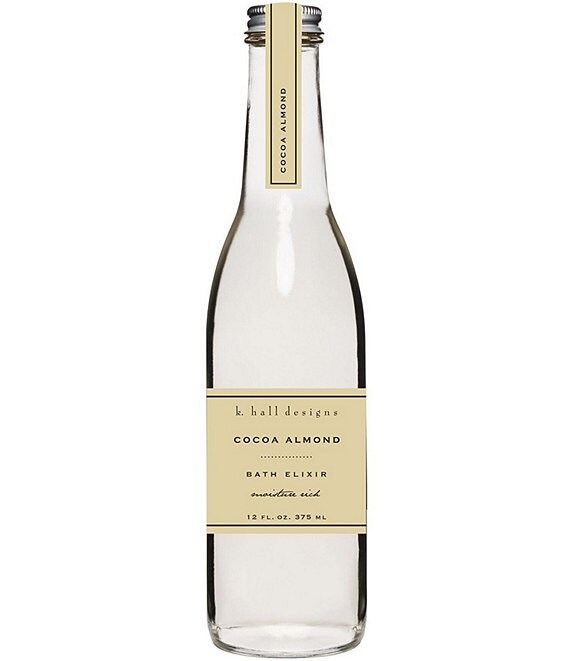 From K Hall Studio, this bath elixir features:
Crafted with natural plant extracts and soothing botanicals, this product is perfect for a relaxing bath while healing irritated, dry skin.
Approx. 12-oz. recycled glass bottle with aluminum lid
Fragrances:
Milk, sensual and comforting, this fragrance blend of coconut, vanilla, and cream is mellow and sweet.
Magnolia blossoms combine with herbaceous greens and are softened by creamy undertones.
Egyptian Jasmine, a universally cherished scent, jasmine evokes memories of summer evenings and gentle breezes, lifting the spirits and relaxing the body.
Coca Almond velvety, cocoa top notes, blended seamlessly with creamy and nutty base notes.
Ratings & Reviews
No reviews
Rated 0 out of 5 stars
Rated 0 out of 5 stars
Rated 0 out of 5 stars
Rated 0 out of 5 stars
Rated 0 out of 5 stars