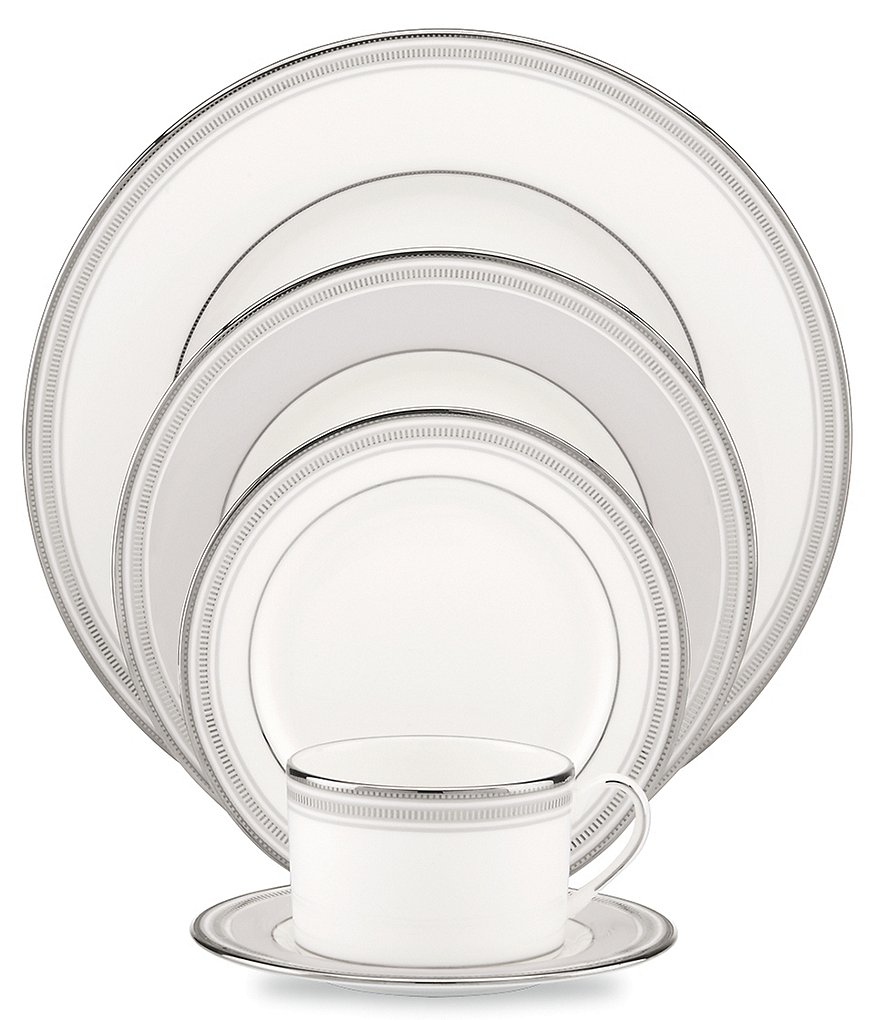 kate spade new york Palmetto Bay 5-Piece Place Setting
Item #04732509
The name Palmetto Bay brings to mind balmy days and breezy nights. The striped bands are reminiscent of the shutters often used on bayside homes to keep out the elements. Each piece is crafted of bone china, as white as pristine sands, and trimmed with platinum that gleams like sunlight on bay waters.
This 5-piece place setting includes:
dinner plate
salad plate
bread and butter plate
cup
saucer
Dishwasher safe.
Please allow 2-3 weeks for delivery.
D/M/S: 0710 258 PALMETTOBAY