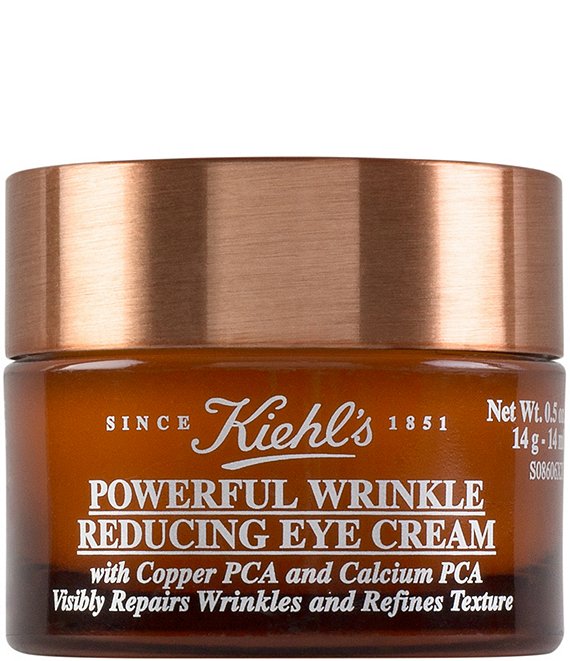 Full Star
Full Star
Full Star
Full Star
Half Star
56 Reviews
An anti-aging eye cream for wrinkles, crow's feet and eye puffiness.
Product Details:
Fortify your eye area with our potent anti-aging eye cream. Formulated with Copper PCA and Calcium PCA, this efficacious anti-wrinkle eye cream helps smooth under-eye texture, improve elasticity and reduce eye puffiness. Apply our targeted eye cream for wrinkles and help diminish the appearance of crow's feet and lines under eyes for a fresher, younger-looking appearance.
Helps visibly reduce wrinkles, fine lines and crow's feet in the eye area
Refines skin's texture to visibly smooth the under-eye area and diminish eye puffiness
Formulated with Copper PCA and Calcium PCA
For the eye area
How To Use:
Apply gently with fingertip along the orbital bone, without pulling skin
Can be used morning and night
Key Ingredients:
Copper PCA - Copper PCA is a mineral known to help fortify skin. It is known to help maintain skin's moisture level and improve elasticity.
Calcium PCA - Calcium PCA is a skin-conditioning humectant. It is known to help improve the skin barrier.
Caffeine - Caffeine is an alkaloid known for its stimulating properties. Known to help reduce the appearance of under-eye puffiness.
Ratings & Reviews
4.18
Full Star
Full Star
Full Star
Full Star
Half Star