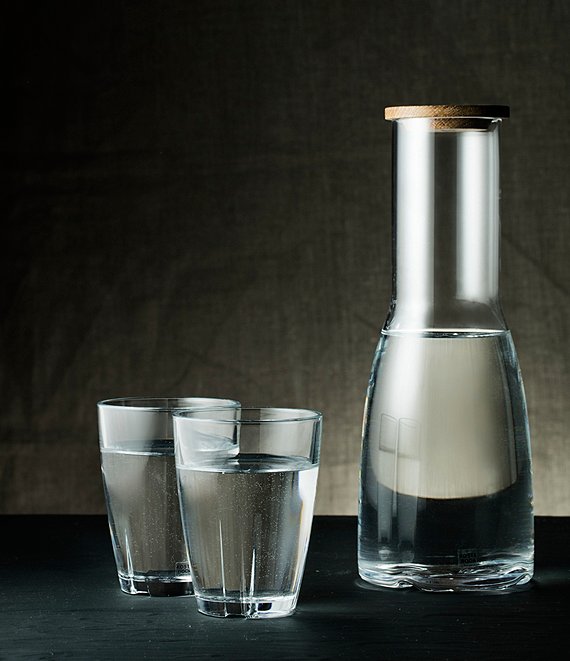 Kosta Boda
Bruk Carafe 3-Piece Set
Full Star
Full Star
Full Star
Full Star
Full Star
1 Review
This is Burk, the new colorful collection designed by Kosta Boda in Småland, Sweden. Water, wine or juice - our elegant and practical carafes are designed to keep any beverages, on any table. It fits perfectly into a perfectly into a refrigerator door and the oak cap keeps things fresh. Our glasses are prefect for any occasion- a beer, lemonade, morning juice or water next to matching carafe.
Set of 3
Designed by Anna Ehrner
Glass/oak lid
Dishwasher safe glass; hand wash and immediately dry oak lid
Set includes:
1 carafe: Approx. 4" x 10.83"
2 tumbler glasses: Approx. 4.5" x 3.3"
Imported.
Ratings & Reviews
5
Full Star
Full Star
Full Star
Full Star
Full Star