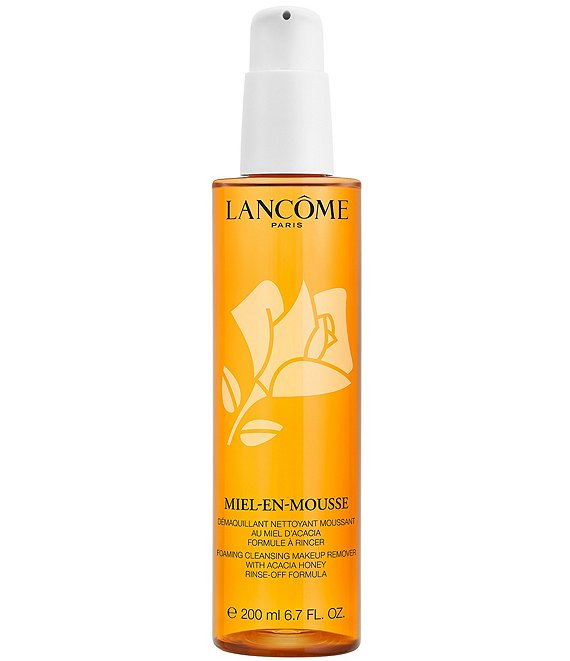 Lancome
Miel-en-Mousse Foaming Cleanser & Makeup Remover
Description
Miel-en-Mousse Foaming Cleansing Makeup Remover is a transformative 2-in-1 cleanser and makeup remover containing acacia honey encapsulated in water. Upon application, the honey-like texture melts to dissolve makeup and impurities. Once emulsified with water, it transforms into a velvety mousse to remove any remaining residues, leaving skin feeling cleansed and soft.
How to Use:
Apply 2 to 3 pumps of the honey-like texture onto fingertips. Slide hand across applicator to keep it clean from texture filaments.
Apply to dry skin, gently massaging the entire face. The texture will slightly warm upon massage.
Add lukewarm water. The honey-like texture will transform into a velvety foam for a perfect cleanse.
Rinse off generously while keeping your eyes closed. In case of contact with eyes, rinse them immediately and thoroughly.
Use in the morning and/or at night. To remove eye makeup, use Bi-Facil Eyes (sold separately) prior to Miel-en-Mousse and complete your regimen with a toner.
6.7 oz./200 ml.