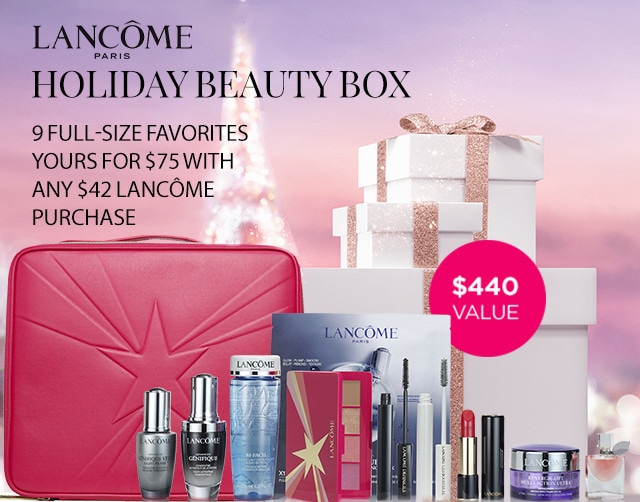 Rated 4.67 out of 5 stars
Rated 4.67 out of 5 stars
Rated 4.67 out of 5 stars
Rated 4.67 out of 5 stars
Rated 4.67 out of 5 stars
3861 Reviews
Rated 4.67 out of 5 stars
This Limited Edition Set Includes:

2x FULL-SIZE Monsieur Big Mascara (0.33 fl. oz.)

Get bigger, bolder lashes with Monsieur Big Mascara! This game changing mascara provides up to 12x more volume*, up to 24-hour wear, and a smudge proof formula all wrapped into one stroke!



Lancôme successfully combines scientific expertise and an intuitive understanding of women's needs to produce major innovations, unique and complementary between skincare, makeup and perfume. Lancôme affirms that happiness is the most attractive beauty. More than ever before, the brand aims to offer every woman the possibility to blossom and embrace her beauty and femininity whatever her age or skin color.
Ratings & Reviews
4.67
Rated 4.67 out of 5 stars
Rated 4.67 out of 5 stars
Rated 4.67 out of 5 stars
Rated 4.67 out of 5 stars
Rated 4.67 out of 5 stars