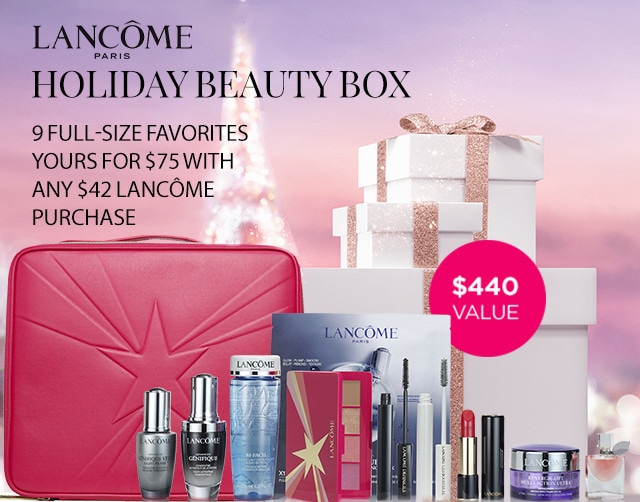 Lancome
Visionnaire Advanced Multi-Correcting Cream Sunscreen Broad Spectrum SPF 20
Rated 4.52 out of 5 stars
Rated 4.52 out of 5 stars
Rated 4.52 out of 5 stars
Rated 4.52 out of 5 stars
Rated 4.52 out of 5 stars
61 Reviews
Rated 4.52 out of 5 stars
What it Is: A daily anti-aging moisturizer with the added benefit of SPF 20 that improves the appearance of pores, wrinkles, and skin texture while providing 24-hour hydration for visibly smoother and plumped skin.

What it Does: This day cream immerses your skin in comfort and 24-hour hydration, and is formulated with proprietary LR2412 jasmonate for advanced multi-correction. SPF 20 provides additional sun protection to protect against future damage caused by UVA rays. The formula locks in moisture for 24 hours while visibly plumping and softening skin and boosting luminosity and bounce. Its luxurious silky cream texture melts on skin for an ultimate comfortable feeling.

How to Use: In the morning, apply to the entire face and neck.

Tip: This cream is a perfect partner with Visionnaire Crescendo (sold separately). Pair with this powerful peel to hydrate your skin, multi-correct on wrinkles, pores, and skin texture, and protect against sun damage.

This product is suitable for sensitive skin and tested under dermatological control.

1.69 oz/50 ml.
Lancôme successfully combines scientific expertise and an intuitive understanding of women's needs to produce major innovations, unique and complementary between skincare, makeup and perfume. Lancôme affirms that happiness is the most attractive beauty. More than ever before, the brand aims to offer every woman the possibility to blossom and embrace her beauty and femininity whatever her age or skin color.
Ratings & Reviews
4.52
Rated 4.52 out of 5 stars
Rated 4.52 out of 5 stars
Rated 4.52 out of 5 stars
Rated 4.52 out of 5 stars
Rated 4.52 out of 5 stars