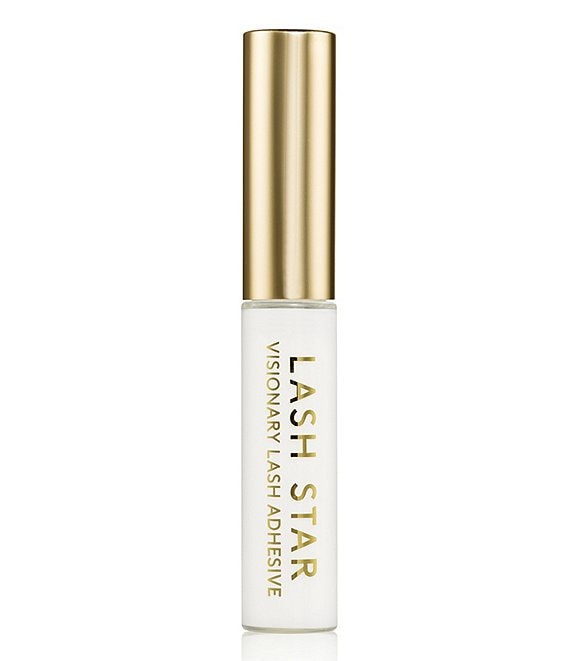 Lash Star
Visionary Lash Adhesive
Meet the perfect companion to our Visionary Lash collection: our Visionary Lash Adhesive, the perfect companion to adhere your lashes like a pro.  A latex-free solution for adhering your lashes like a pro, featuring fine-tip wand for foolproof application.  Free of harsh chemicals and dries clear, so you can look and feel your best.
Why You'll Love It:
 This fast-drying formula dries clear with an instant firm hold and gently peels off to remove without damaging your natural lashes.  With its sleek fine-tip application wand, you'll be on your way to perfect lashes in no time.
Lash Star Beauty Technique Tips:
Apply a thin line of the Visionary Lash Adhesive to the lash band with the brush applicator, applying an extra dot at each end and at the center for a secure hold.
Once the Visionary Lash Adhesive has become tacky, use the Visionary Lash Applicator Tool (sold separately) to carefully place the lashes at the base of your natural lash line.
With the Lash Applicator Tool, adjust placement as needed and hold lash down to secure.
0.1 oz.
Ratings & Reviews
No reviews
Empty Star
Empty Star
Empty Star
Empty Star
Empty Star