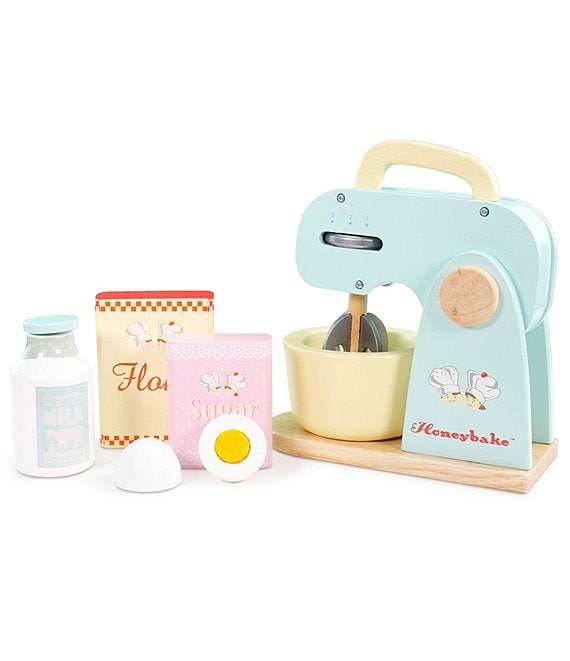 Description
From Le Toy Van Honeybake, this set features:
Prepare for the bake-off with the Honeybake mixer with detachable bowl.
Play ingredients include; an egg, milk, flour and sugar.
Mixer dimensions W 230 mm, D 130 mm, H 230 mm.
Age group 3 years +
Toys are made from sustainably sourced Rubberwood, repurposing trees that have reached the end of their rubber-giving lives, replanting to maintain the precious eco-system and support the local community.

Imported.