507547525
05200977
0005|028|S5P0Y7
MAC
5
1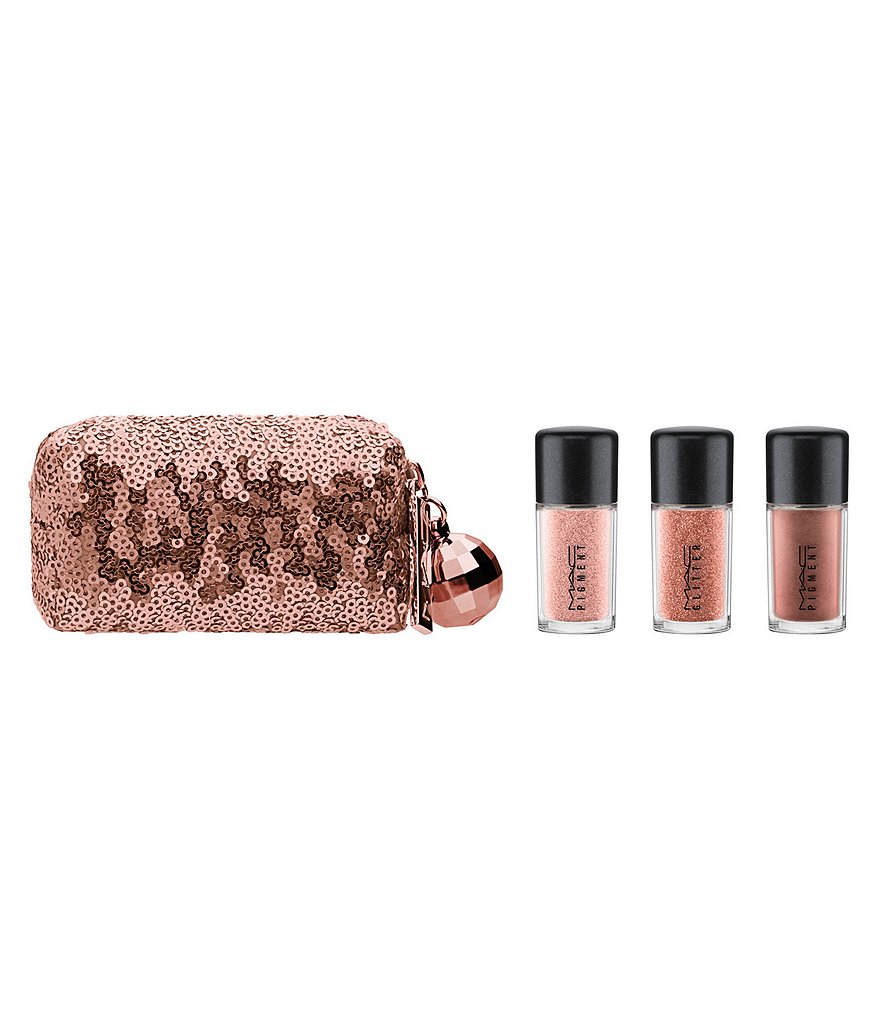 MAC Snowball Pigment & Glitter Kit
Item #05200977
Holiday's tiniest darlings twinkle and glow.  These on-fleek kits are the life of the party.
Three mini Glitters and Pigments offer something a little more tinsellated.  Whether you're feeling gold and champagne or copper and pink, swipe on something sparkly wherever you're craving shine.  Outfitted in a rose gold sequined statement bag, complete with a mirror-balled tassel.  Limited-edition and simply TDF.
Shades:
Gold kit includes Vanilla Pigment, English Gilt Pigment and Gold Glitter
Pink kit includes Copper Sparkle Pigment, Whisper Pink Pigment and Pink Glitter
A $38 value.
Key Claims & Benefits:
Pigment: non-caking, non-streaking, long-wearing
Glitter: may be used on face, body and hair (not recommended for use around eyes)
How to Use:
Pigment: Apply with either a dry or wet brush depending on desired effect.
Glitter: Mix with appropriate mixing mediums or use directly on skin.
D/M/S: 0005 028 S5P0Y7