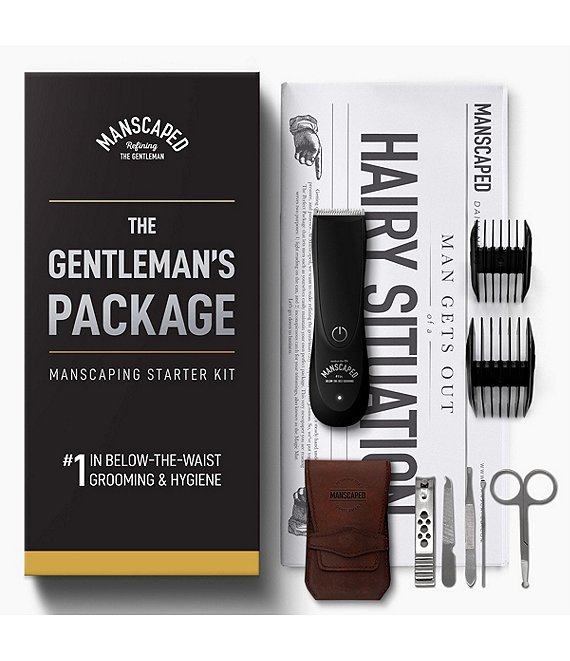 Manscaped
The Gentleman's Package
Description
The Gentleman's Package from Manscaped puts the focus on grooming a gentleman's body hair and nails. Featuring The Lawn Mower 2.0 cordless trimmer and The Shears five-piece nail kit, along with customer favorite Magic Mat shaving mat, this package will trim body hair effortlessly and keep your hands looking "man"-icured. For the gentleman who cares about every aspect of his appearance.As seen on ABC's hit show Shark Tank, Manscaped is the go-to brand for gentlemen everywhere who want to keep themselves attractive, clean, and fresh below deck. Manscaped offers some of the best male grooming products on the market today.
Includes:
The Lawn Mower 2.0 - Professional Grade Personal Trimmer
SkinSafe™ technology for snag-free, safe trim
Snap-In™ replaceable ceramic blade module
2 adjustable combs
Cleaning brush
The Shears - Five-Piece Stainless Steel Nail Kit
Stainless steel for rust resistance
Includes: safety scissors, nail clippers, tweezers, ear pick, nail refining file
Portable carrying case for both travel and home storage
Magic Mat - Shaving Mat
Conveniently sized to fit on your bathroom floor
Comic relief while manscaping
Easy clean-up
Imported.