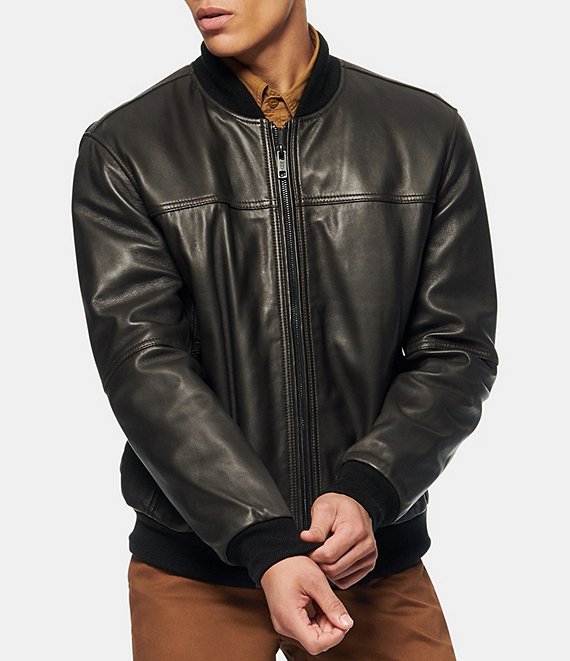 Marc New York
Mark New York "Summit" Long-Sleeve Smooth-Lambskin Bomber Jacket
Rated 5 out of 5 stars
Rated 5 out of 5 stars
Rated 5 out of 5 stars
Rated 5 out of 5 stars
Rated 5 out of 5 stars
1 Review
Rated 5 out of 5 stars
From Marc New York, this jacket features:
lightly quilted
baseball collar
long sleeves
zippered front
two side-entry pockets
knit trim
Approx. 26.5" length
Acrylic/wool/leather/polyester knit
dry clean
Imported.
Marc New York has been a leading maker of designer clothing since 1982, building on a rich heritage of garments that embody both fashion and function. We remain committed to curating clothing that embraces the elements while representing a modern sense of style with each season. Our signature designs reflect a genuine love for clothing with over 35 years of dedication, expertise, and craftsmanship.
Ratings & Reviews
5
Rated 5 out of 5 stars
Rated 5 out of 5 stars
Rated 5 out of 5 stars
Rated 5 out of 5 stars
Rated 5 out of 5 stars