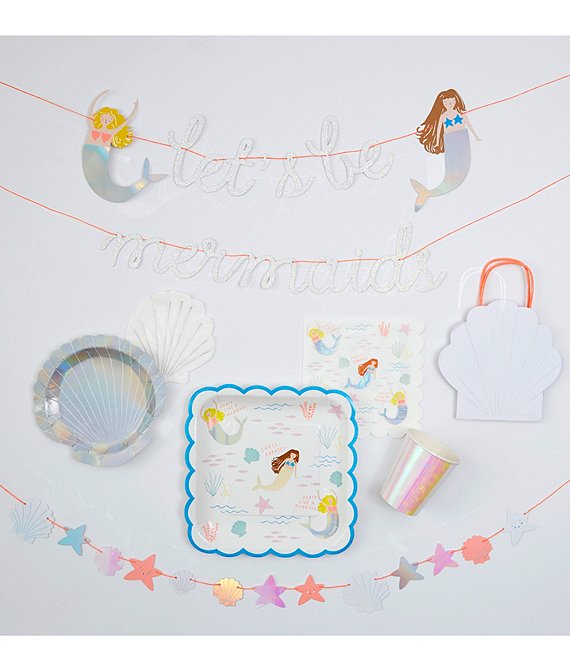 Meri Meri
Let's Be Mermaids Complete Party Bundle
Description
From Meri Meri, this bundle features:
Let's Be Mermaids Complete Party Bundle Bring the ocean to your table with our enchanting Mermaid Collection.
This special party pack includes, plates, napkins, cups, shell party bags and Lets Be Mermaids Garland.
large plates (8 pack)
napkins (16 pack)
shell plates (8 pack)
shell napkins (16 pack)
cups (8 pack)
party bags (8 pack)
Let's be mermaids garland (1)
Imported.