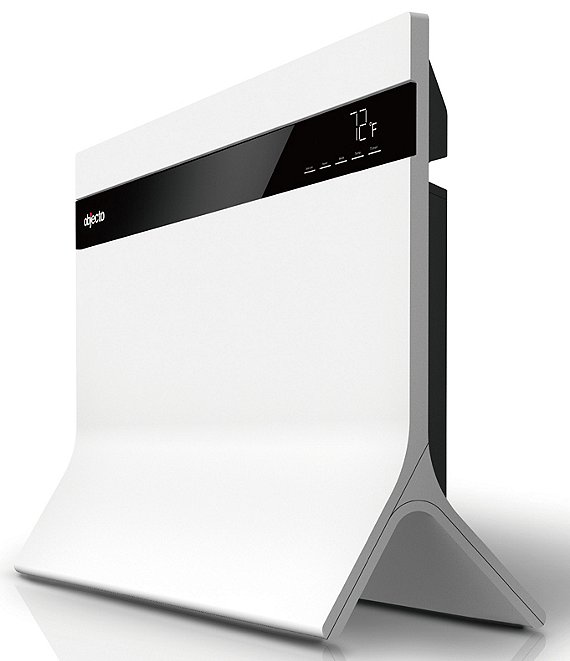 Objecto
T3 Panel Heater
*Returns not accepted on any opened, used, or defective product. Contact manufacturer directly for further defective products/parts.
From Objecto, this heater features:
Modern appearance to enhance every room's décor
Whisper quiet operation
Automatic shut off when tipped or temperature reached
Simple-to-use touch screen
Acrylic
Dimensions: 7 x 26 x 17 inches
Weight: 12 pounds
Accessories include remote control
Imported.
Objecto is located in the center of New York City's Flatiron District. Drawing creative inspiration from the city, each product reflects our dream of infusing function with fashion.
Ratings & Reviews
No reviews
Rated 0 out of 5 stars
Rated 0 out of 5 stars
Rated 0 out of 5 stars
Rated 0 out of 5 stars
Rated 0 out of 5 stars