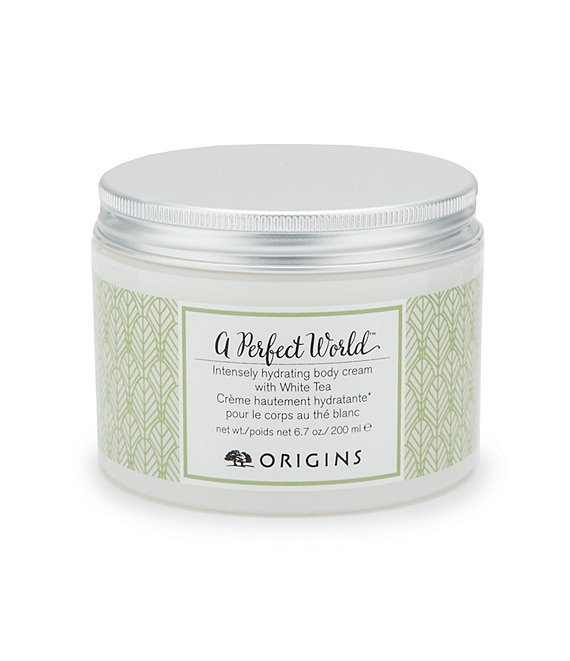 Origins
A Perfect World Intensely Hydrating Body Cream with White Tea
Rated 4.69 out of 5 stars
Rated 4.69 out of 5 stars
Rated 4.69 out of 5 stars
Rated 4.69 out of 5 stars
Rated 4.69 out of 5 stars
149 Reviews
Rated 4.69 out of 5 stars
This rich, ultra-hydrating cream is an oasis for skin. Shea Butter smoothes away dryness. Mimosa helps texture look and feel more taut. And antioxidant-rich White Tea banishes youth offenders before they can cause oxidation and dehydration. So skin stays looking vibrant and healthy. 

6.7-oz.

Best For All Skin Types

How To Use: 
Massage generously over clean, slightly damp skin.
Ratings & Reviews
4.69
Rated 4.69 out of 5 stars
Rated 4.69 out of 5 stars
Rated 4.69 out of 5 stars
Rated 4.69 out of 5 stars
Rated 4.69 out of 5 stars