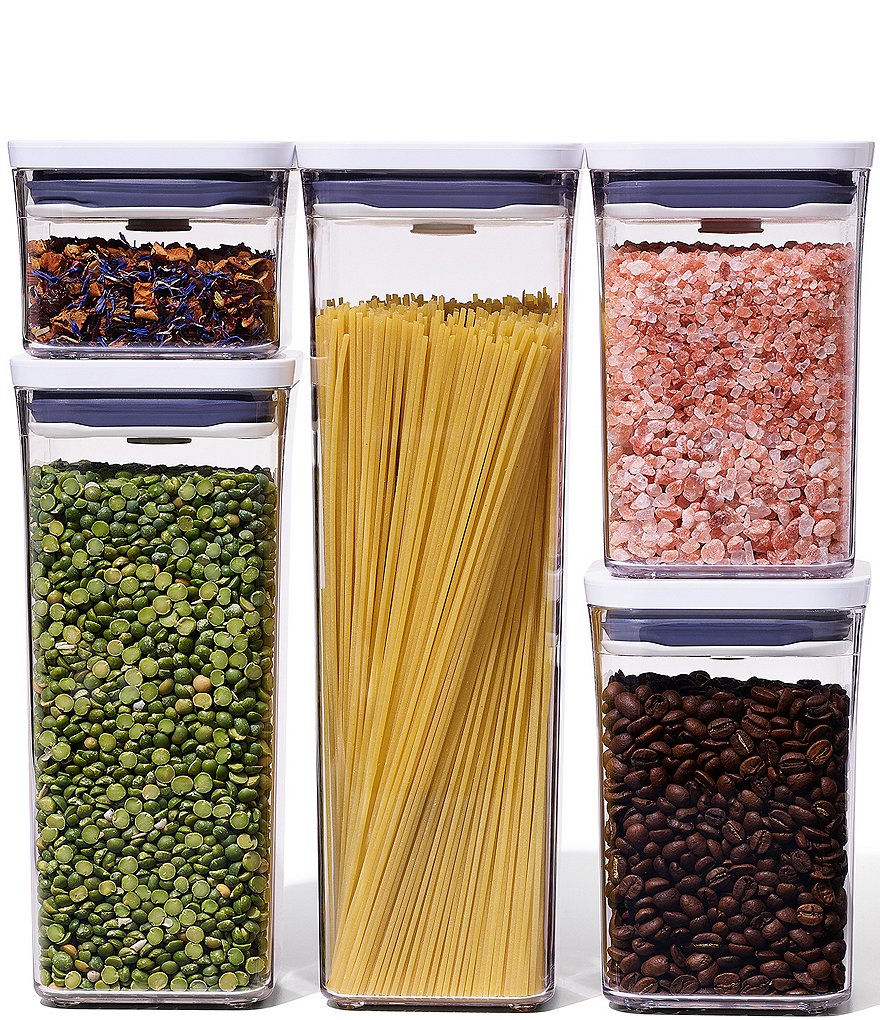 OXO
Good Grips Pop 5-Piece Storage Container Set
Description
Save space while keeping all your dry goods fresh with these multifunctional containers from OXO. Also great for organizing the home office, playroom or sewing room.
These containers feature:
unique push-button mechanism on the lid that creates an airtight seal with just one touch
pop-up button also serves as a handle to lift off the lid
modular stacking system for optimal countertop and pantry organization
easy-pour corners
square shapes of varying heights for maximum storage efficiency
hard ABS plastic containers
POM/silicone lids
This 5-piece set features:
one 2.1-quart square container (12.4" tall): ideal for spaghetti, linguini, lasagna and more
one 1.5-quart square container (9.3" tall): ideal for granola, beans, licorice and more
two 0.9-quart square containers (6.2" tall): each ideal for a standard 1-lb. box of brown sugar
one 0.3-quart square container (3.1" (tall): ideal for spices, dried chilies, bouillon and more
Intended for dry food storage. Not recommended for microwave or dishwasher. Refrigerator and freezer safe; however, the lid may lift due to temperature fluctuations and changes in air pressure.