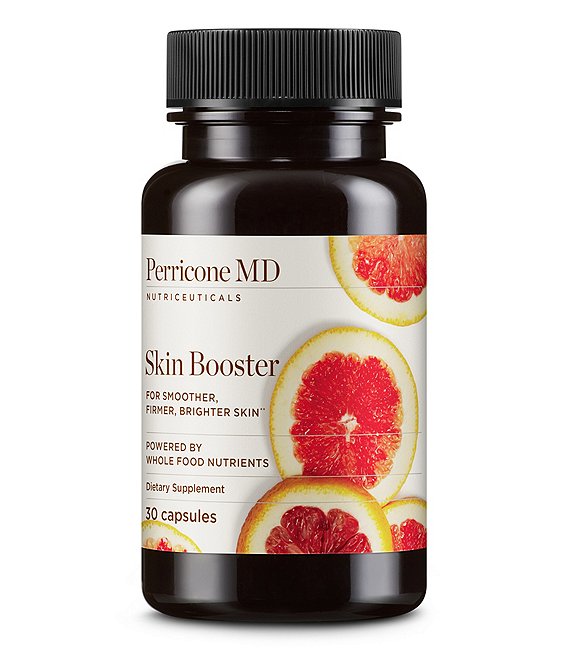 Description
A dietary supplement that corrects signs of aging and improves the texture and tone of skin to optimize a youthful appearance for smoother, brighter, firmer skin. Key whole food nutrients include Sicilian Blood Orange and Grape Skin. Non-GMO, vegetarian, gluten-free and free of artificial colors and preservatives.
reduces wrinkles and improves skin texture
helps boost collagen to improve skin texture
helps boost collagen to improve skin elasticity
helps counteract UV damage and photo-aging
Dietary supplements are an essential part of Dr. Perricone's 3-Tier Approach for a healthy body and beautiful skin. The Whole Foods Supplements line was created to help you tailor and customize which supplements you need to best complement your health.
How to Use:
Take one capsule once a day with a meal.
30 capsules.