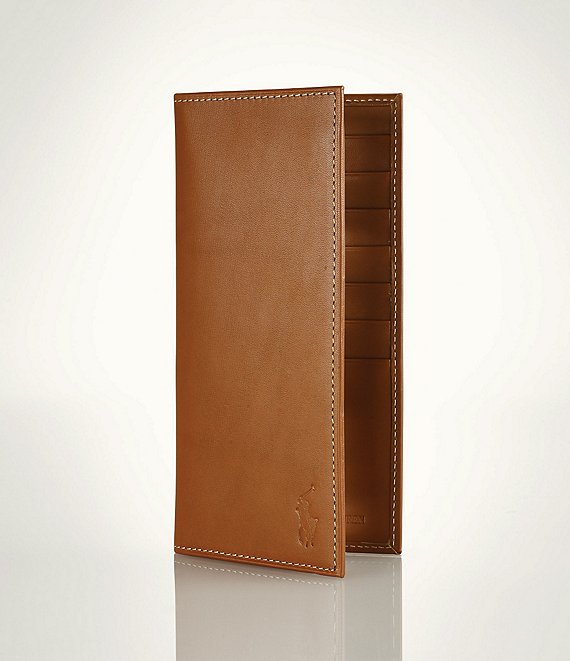 Full Star
Full Star
Full Star
Full Star
Half Star
9 Reviews
From Polo Ralph Lauren, this burnished wallet features:
slim bifold design with single-needle stitching at the perimeter
3 interior full currency pockets; 7 card slots; checkbook slot
Ralph Lauren's debossed signature pony accents the front
interior debossed "Polo Ralph Lauren" logo
elegantly presented in Ralph Lauren's signature blue box
approx. 7" H x 3.25" L x .25" D when folded
leather
Imported.
DMS: 0543 518 405761981001
Defining modern luxury and timeless style since 1967. A family affair, Ralph Lauren offers collections for men, women, and children along with fragrance and home furnishings. The epitome of classic American style, Ralph Lauren is known around the globe for quality craftsmanship and enduring elegance.
Ratings & Reviews
4.89
Full Star
Full Star
Full Star
Full Star
Half Star