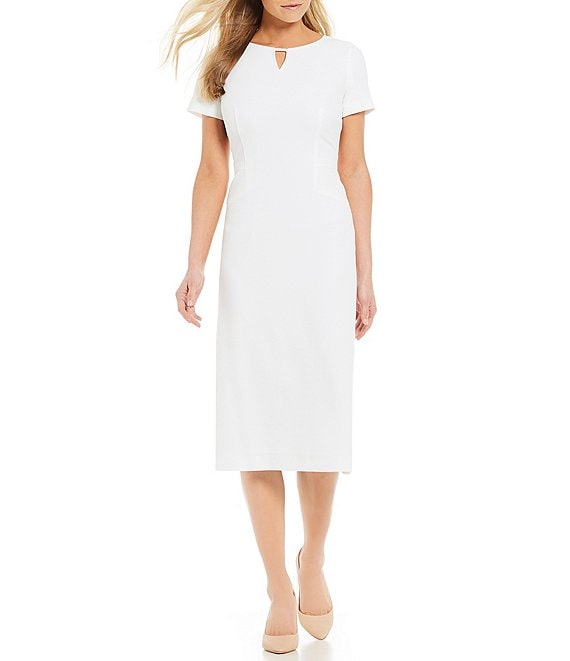 Preston & York
Isabel Keyhole Neck Short Sleeve Sheath Dress
Rated 4.47 out of 5 stars
Rated 4.47 out of 5 stars
Rated 4.47 out of 5 stars
Rated 4.47 out of 5 stars
Rated 4.47 out of 5 stars
78 Reviews
Rated 4.47 out of 5 stars
From Preston & York, this dress features:
keyhole neckline
short sleeves
center back zipper closure
polyester
dry clean
Imported.
Preston & York offers a wardrobing destination for the traditional woman, with collections ranging from well tailored suiting and separates, to polished casual pieces. With a timeless point of view, sophisticated styling, and a consistent fit, Preston & York offers classic refinement that caters to all areas of the traditional woman's lifestyle.
Ratings & Reviews
4.47
Rated 4.47 out of 5 stars
Rated 4.47 out of 5 stars
Rated 4.47 out of 5 stars
Rated 4.47 out of 5 stars
Rated 4.47 out of 5 stars