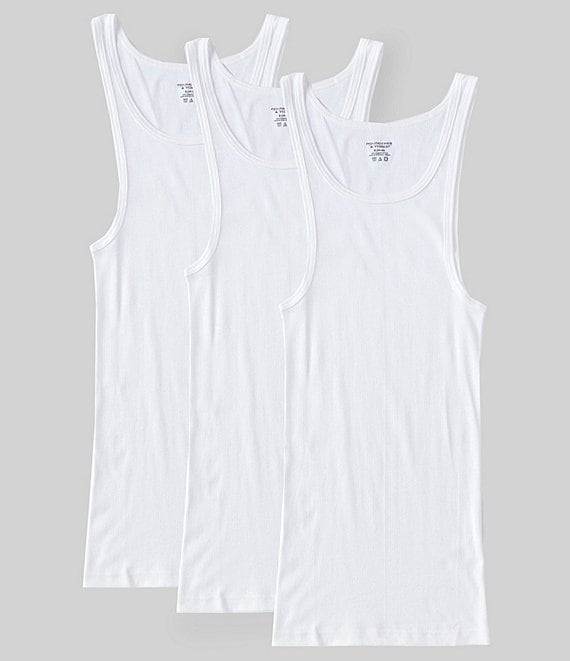 Rated 4 out of 5 stars
Rated 4 out of 5 stars
Rated 4 out of 5 stars
Rated 4 out of 5 stars
Rated 4 out of 5 stars
5 Reviews
Rated 4 out of 5 stars
From Roundtree & Yorke, this 3-pack of shirts features:
round neckline
sleeveless styling
Deep-cut armholes for easy movement and generous fit
Longer length; stays tucked-in securely
Treated to help control odors and stains
Cotton, preshrunk
machine wash; tumble dry
Imported.
A truly classic take on everyday menswear. Providing essential sportswear with the goal of exceptional quality for the price.Traditional styling and a generous fit make everyday garments a comfortable and handsome clothing choice.
Ratings & Reviews
4
Rated 4 out of 5 stars
Rated 4 out of 5 stars
Rated 4 out of 5 stars
Rated 4 out of 5 stars
Rated 4 out of 5 stars