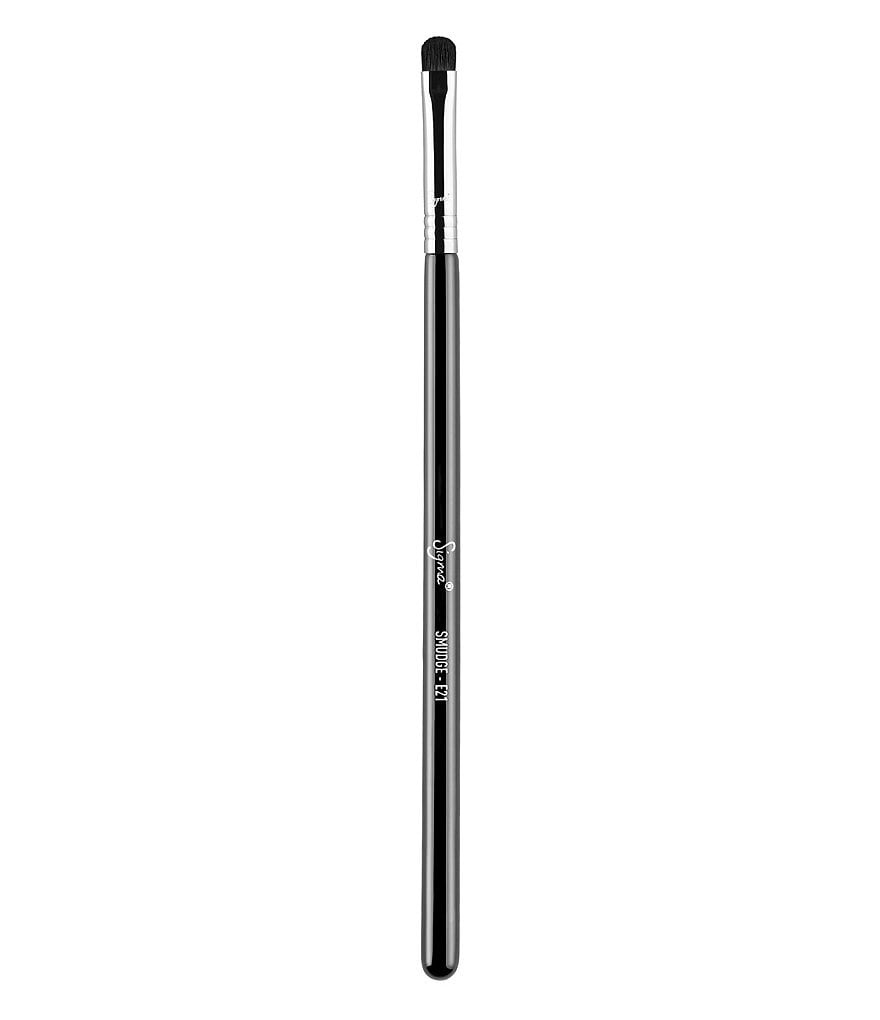 Description
The E21 Smudge features a very small and short, rounded brush head. Best used with powder or cream products to smudge out pencil liner on the lower lash line or add smoky controlled shadow to the lash line for a softening effect.
Unique Feature:
 Small, round and dense
Function:
 Strong, precise smudge application
Recommended Use:
 Apply and smudge color onto the upper and lower lash lines
Additional Features:
Create precise lines along the lash line.  
Gets into hard-to-reach areas of the eye.