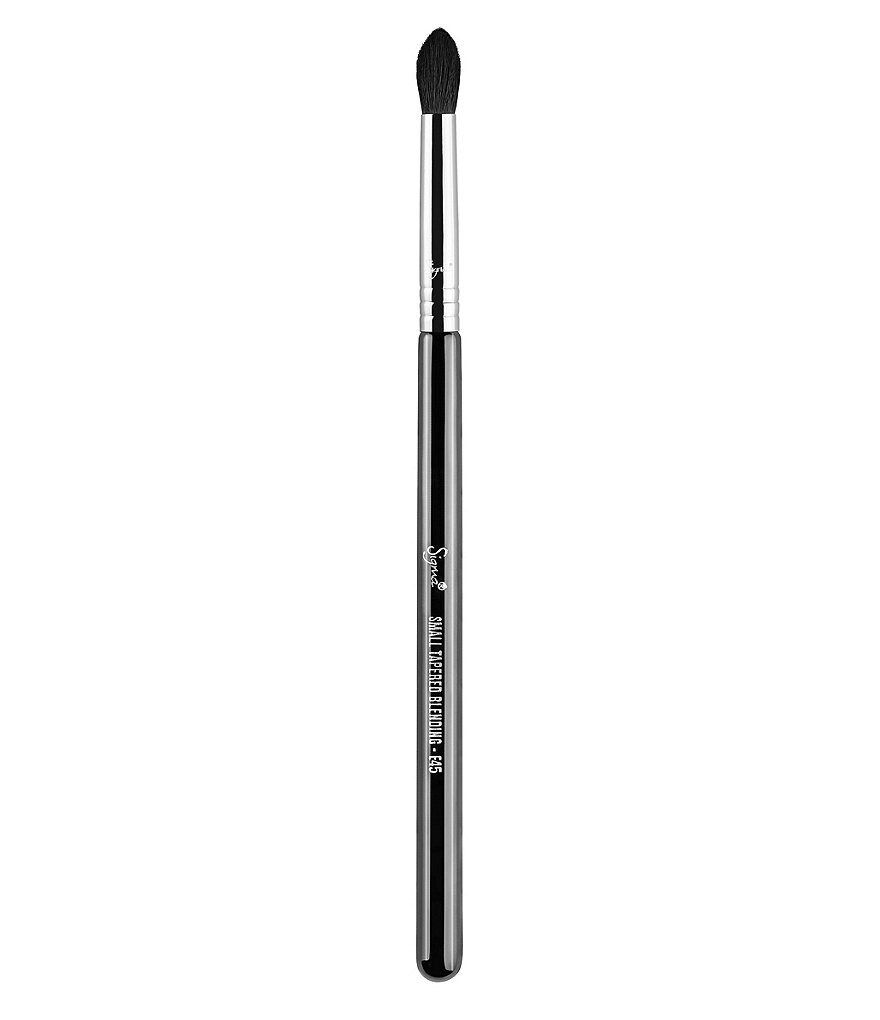 Sigma Beauty
E45 - Small Tapered Blending Brush
Description
The E45 Small Tapered Blending Brush features a small tapered brush head with a pointed tip.  This brush is ideal for adding depth in the crease with control of product placement.  Works great with dark shades of powder shadows, keeping them in place.
Unique Feature:
Very tapered and pointed with a precise tip
Function:
Precise application onto the crease
Recommended Use:
Picking up color with just the tip of the brush, apply intense colors to the crease to add depth and dimension to the eye.
Additional Features:
Pull a highlight shade upward from inner corner toward the crease.  
Soft application of eye shadow under the lower lash line.  
Contour the nose.