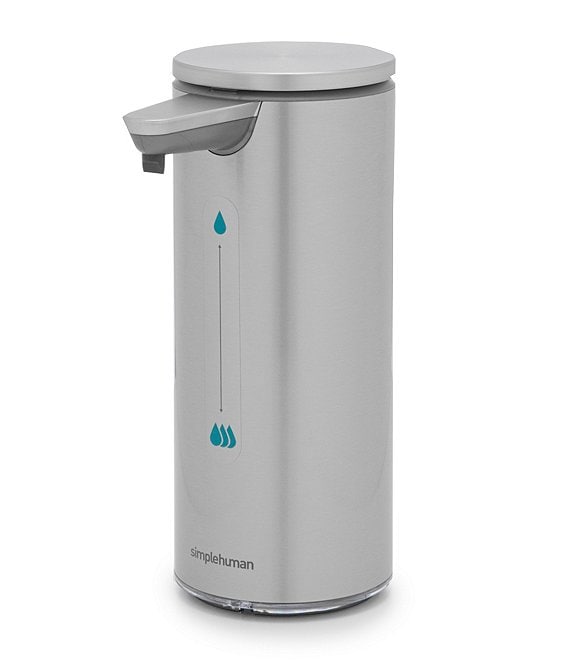 simplehuman
Rechargeable Sensor Pump
Full Star
Full Star
Full Star
Full Star
Full Star
1 Review
Description
From simplehuman, this pump features:
High-grade brushed stainless steel
Touch-free operation: no germs passed on and no smudges left behind

Variable dispense: position your hand up close for a little soap and farther away for more soap

Clog-proof tubing for precise and consistent flow

No-drip valve prevents messy drips

Rechargeable: no batteries required

Built in lithium ion battery

Waterproof: rinse the pump in the sink to keep clean

2 year warranty

Measures: 2.9W x 4.4D x 6.8H

Capacity approx. 9-oz

Imported.
Ratings & Reviews
Tell us what you think!
Full Star
Full Star
Full Star
Full Star
Full Star
Rated 5 out of 5 stars
Write a Review