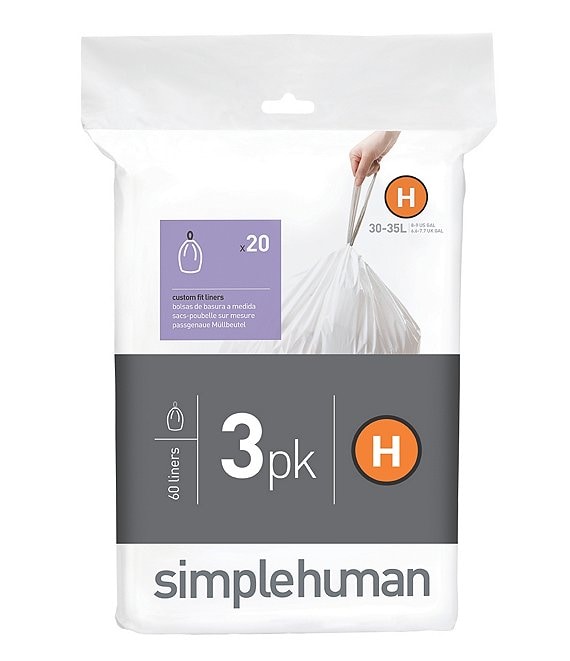 Description
From simplehuman, these trash can liners feature:
extra-thick plastic with double-seam construction to prevent rips and tears
strong drawstring handles for easy lifting, tying and carrying
pack dispenses liners one at at a timeno perforations or unraveling
designed to fit perfectly inside simplehuman cans with built-in "liner pocket" system
30-Liter/Code H liners: approx. 18.5 x 28" each
45-Liter/Code M liners: approx. 21.5 x 30.7" each
pack of 60
Imported.