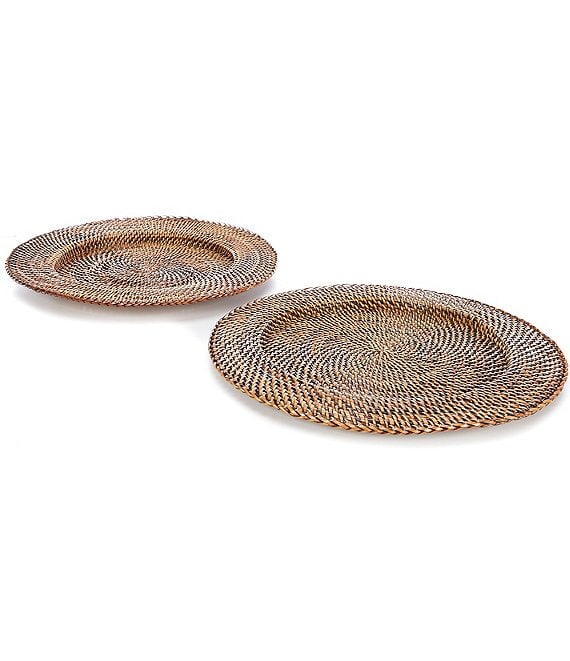 Southern Living
Nito Basketweave Round Charger, Set of 2
From Southern Living, this charger set features:
Set of 2 Chargers
Nito handwoven construction
Nito from a tropical vine of the fern family
Caterpillar edging
Wipe clean
Approx. 13" diameter; 0.5" height
Imported.
Southern Living® is a registered trademark of Meredith Corporation and used under license.
DMS: 0719 096 EDCHP346SET2
The pages of the iconic magazine come to life in the Southern Living Collection. Each piece reflects our appreciation for effortlessly classic southern style. We believe in using "the good stuff" any day of the week, creating everyday heirlooms that earn a cherished place in our homes and jewelry boxes. Our love for celebrating both the big moments and the small is reflected in every piece we design.
Ratings & Reviews
No reviews
Rated 0 out of 5 stars
Rated 0 out of 5 stars
Rated 0 out of 5 stars
Rated 0 out of 5 stars
Rated 0 out of 5 stars