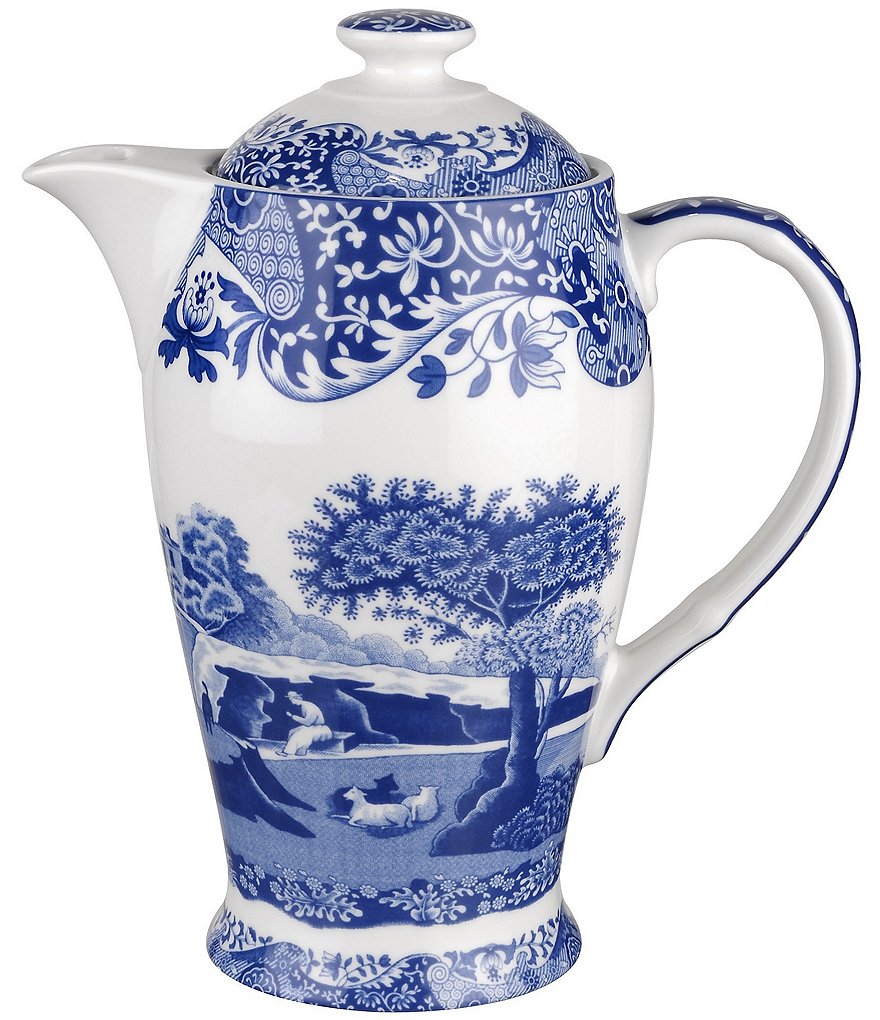 Spode Blue Italian 200th-Anniversary Hot Beverage Pot
Item #04885387
Blue Italian, celebrating its 200th anniversary in 2016, epitomizes the traditional blue and white for which Spode is famous.  Framed by an 18th-century Chinese border, the central scene of Italian ruins was inspired by a 17th-century drawing.
From the limited-edition 200th Anniversary Signature collection by Spode, the Blue Italian hot beverage pot features:
distinctive shape
approx. 1.5-pint capacity
fine porcelain
dishwasher and microwave safe
Imported.
D/M/S: 0711 707 1611160