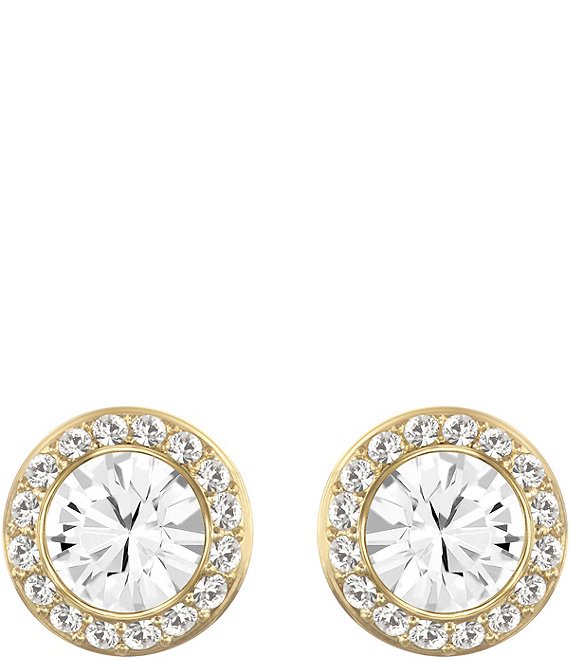 Swarovski
Angelic Crystal Stud Pierced Earrings
Full Star
Full Star
Full Star
Full Star
Full Star
2 Reviews
Permanently Reduced. Prices reflect all discounts including any special discounts.
White, Gold Tone Plating This classic pair of pierced earrings will enhance any outfit with their timeless and elegant design. The gold-tone plated design displays a single clear crystal framed in pavCz for beautiful sparkle. Pair with the matching bracelet and necklace to complete the look. Perfect for gifting.
White
Gold Tone Plating
Approx. 0.375"
Earring Post Closure
Imported.
Ratings & Reviews
5
Full Star
Full Star
Full Star
Full Star
Full Star